Get The Best Gonzales, LA Epoxy Contractor for Durable Concrete Floor Coatings
by PRC Agency
PR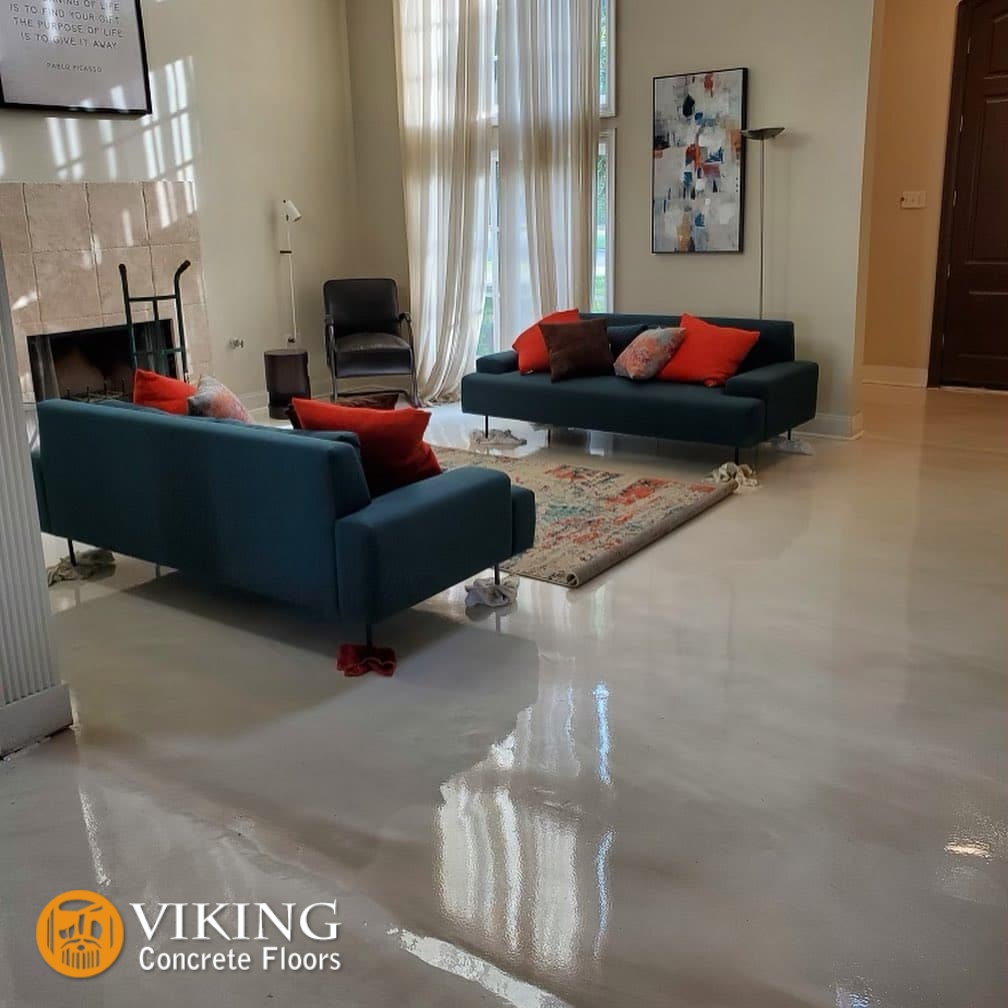 Viking Concrete Floors, considered one of the top concrete floor solutions companies in Louisiana, now offers installation and repair of durable, and slip-resistant epoxy flooring for residential and commercial projects in New Orleans and Baton Rouge, and everywhere between!
The expert epoxy floor coatings contractor provides concrete floors in homes, garages, basements, commercial kitchens, restaurants, bars, and more.
Check it out at https://findacontractor.metrocrete.com/contractors/louisiana/prairieville/viking-concrete-floors
The U.S. concrete floor coating market - estimated at just under half a billion dollars - is growing annually at well over 4%, spurred both by commercial growth and the increased interest in residential DIY projects. Because of its adaptability, durability, and high resistance to stain, moisture, and chemicals, epoxy flooring has become a preferred choice for both interior and exterior home remodeling projects. It is also environmentally friendly, simple to maintain, and has easy-to-clean properties.
Viking Concrete Floors offers epoxy floors in a wide range of colors and classes, including Traditional, Color Flake, Silica, Color Quartz, and Mica Flake. All classes are aesthetically pleasing, high-performance surfaces that hide defects and irregularities in the concrete slab. Due to light reflection, their high gloss also enhances the immediate environment. Aside from being an attractive, seamless floor covering, the thick hardened surface is extremely resistant to impacts, chipping, stains, and surface abrasions, and it can withstand prolonged chemical exposure.
Viking Concrete also recommends a topcoat because no other surface in a building, regardless of its usage, endures more abuse than its floors. An epoxy/aliphatic polyurethane hybrid has outstanding thermal and stress-relieving qualities, as well as impact resistance - enhancing safety with non-slip surfaces and boosting light reflection by up to 300 percent, thereby lowering your utility expenses.
Founded in 2009, the contractor offers quick, professional, and affordable installation services for stained concrete floors, metallic flooring, epoxy flooring - using the best materials available to produce the best results possible. All the firm's employees are required to have 20 hours of continuing education each month to ensure its staff is among the most knowledgeable and best trained in the field.
One recent reviewer remarked: "Their services have left our floor in excellent condition. They did an outstanding job. I will be grateful for their dedication and high-quality services at a fair cost."
Choosing a contractor to install or repair your commercial or residential concrete floors is not an easy decision. Luckily, the best Gonzales, LA epoxy contractor has you covered with durable coatings that will make any floor look amazing and last for years. Contact us today at Viking Concrete Floors to learn more about our services in Louisiana!
Go to https://findacontractor.metrocrete.com/contractors/louisiana/prairieville/viking-concrete-floors and let Viking find a flooring solution that meets your needs.
Sponsor Ads
Report this Page
Created on Mar 28th 2022 22:41. Viewed 261 times.
Comments
No comment, be the first to comment.