Functions of different types of slotting machines and their characteristics
by Hemant Latawa
Web Developer & SEO Expert
A slotting machine is quite similar to a shaping machine in many ways, except that ram moves up and down in the vertical direction. Therefore it can also be called vertical shaper. It is highly useful in making square shaped holes, keyways for fitting, cutting additional materials and more. Thus cutting actions are performed in vertical direction. Usually a
slotting machine
is used for performing different tasks on huge and difficult to handle components. Punching holes, cutting grooves, making slots, cutting internal and external gears and cutting keyways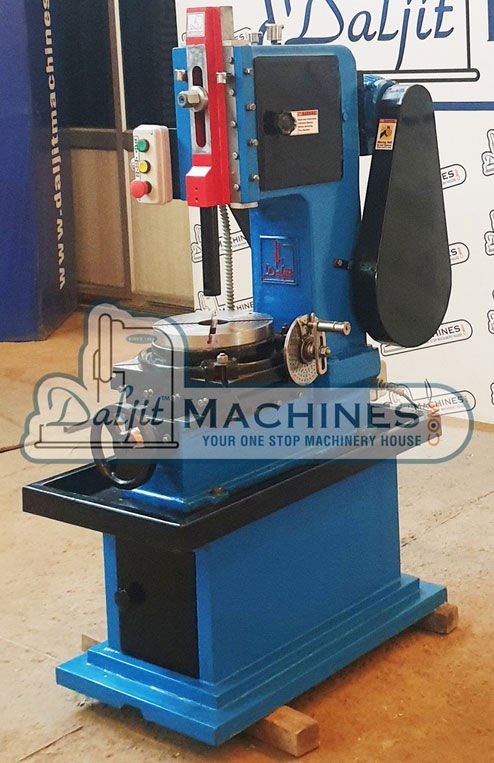 Function of different types of slotting machines
Puncher slotter: This type of slotting machine is used to punch large components of metal and wood. Strength of stroke is adequate to remove about 2 kgs within a minute. Puncher slotters are highly useful for all the operations having the requirement of many punching in less time.

Precision slotter: Precision slotter is used when punched slotter finishes its operation. Precision slotter is related with bringing the finish to be valuable. It is used to add detailing with light and short cuts on the component. Puncher slotter is used to remove the large parts of material and bring the accuracy.

Specification of a suitable slotting machine
• High grade casting iron for offering the best resistance to wear and tear
• Single lever control facility for tailoring the speed during operation
• Centralized control of a machine for operating
• Equipped with steel gears sliding on multi splined shafts
• Equipped with drum clutch for controlling and stopping ram at a position
Overall words on choosing a slotting machine
If you want to have a slotting machine in your workshop. It is essential that you should be knowledgeable of reputation and credibility of a production company. As it is essential that machine should be made of the best material and functionality. Quality check is crucial that can only be feasible if the production company is reliable and equipped with the best knowledge of its field. A reliable
slotting machine manufacturer
has an established name in the market for the production of slotter machine.
Slotting machine is commonly used for piece production required for repair and maintenance. The vertical slide holding the cutting tool is reciprocated by a crank and connecting rod mechanism, thus quick return effect is absent. The task to be machined is mounted directly or in a vice on the work table. Similar to shaping, in slotting machine, fast cutting motion is offered to the tool and the feed motions to the operation. In slotting machine, besides to the longitudinal and cross feeds, a rotary feed motion is also offered in the component.
The intermittent rotation of the feed rod is derived from the driving shaft by using bar links. Slotting machines are featured by vertical tool reciprocation with down stroke acting, longer stroke length, less strong and rigid, additional rotary feed motion of the component, used commonly for machining internal surfaces. Common applications of slotting machines are creating internal flat surfaces, and internal keyways and splines.
Sponsor Ads
Report this Page
Created on Sep 21st 2020 00:46. Viewed 383 times.
Comments
No comment, be the first to comment.