Fix Damaged Paving In Nashville With Infrared Asphalt Repair From Top Contractor
by PRC Agency
PR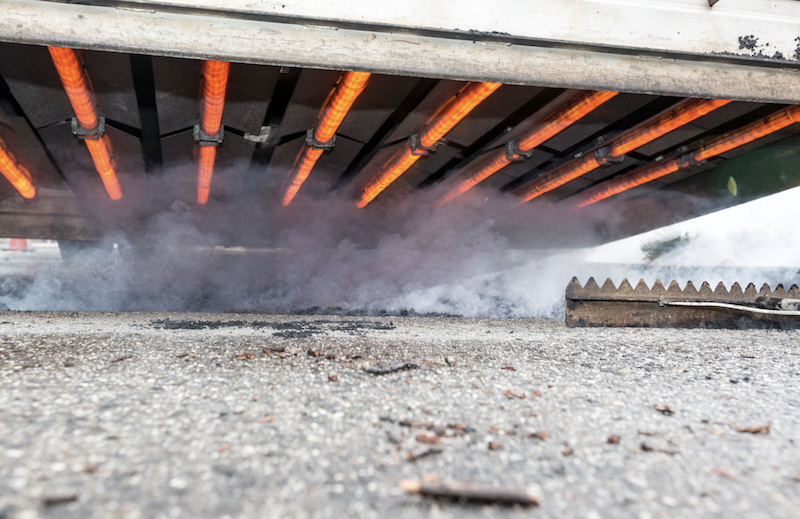 If you have damaged paving outside your property that you've been meaning to get repaired but keep putting it off, this is your sign to get it fixed! Gaddes Strategic explains in its guide the process of infrared asphalt repairs and why it is a preferred option for commercial property owners and managers.
In the blog, the contractor outlines the cost and environmental benefits of an infrared asphalt repair, describing it as a fast process that reduces disruption.
Visit https://nashvillethermoplasticmarkings.com/infrared-asphalt-repair for more information.
By explaining how the repair service works, the contractor seeks to allow business owners and managers of commercial properties such as shopping centers, restaurants, and office buildings to better understand what the process involves and the importance of hiring trained professionals with quality equipment for your repairs.
Uneven paving and potholes are hazardous eyesores for your property and can potentially lead to accidents and injuries if not addressed in time. Having clean and well-maintained paving is a responsibility but also a key driver for increasing footfall to your premise. Gaddes Strategic offers a fast and cost-effective solution for fixing pavement damages in Nashville through its infrared asphalt repair services.
The company's report explains that the repair process uses an asphalt infrared machine that heats the damaged paving to loosen the existing asphalt. Hot-mix asphalt is then used to fill the area and rejuvenated if needed.
While the infrared repair process seems relatively simple on the surface, it should only be carried out by experts with the knowledge and equipment to perform the repair.
The report also lists the advantages and disadvantages of the process, explaining the types of damage and surfaces infrared asphalt repair is suitable for and the cases when you may need other solutions.
Having been working in the asphalt industry for over 60 years, Gaddes Strategic offers a range of services, including hot asphalt patching, sealcoating, trench repair, and parking lot repair. Find more details at https://nashvillethermoplasticmarkings.com/asphalt-patching-nashville
Based in Nashville, Tennessee, the company's services are available for property owners and managers throughout the surrounding areas, including Melrose, Oak Hill, Bellevue, Antioch, Brentwood, and Whites Creek. The company also has experience working with clients operating office buildings, restaurants, healthcare facilities, shopping centers, storage facilities, gas stations, places of worship, camping grounds, parks, schools, mobile home parks, and malls.
A spokesperson for Gaddes Strategic said, "We differentiate ourselves by being responsive and flexible while focusing mostly on small nuisance jobs that many larger contractors have a hard time getting to."
Learn how infrared asphalt repair can fix your commercial property's potholes and paving damage with minimal disruption!
For more information, visit https://nashvillethermoplasticmarkings.com
Sponsor Ads
Report this Page
Created on Sep 22nd 2022 02:19. Viewed 87 times.
Comments
No comment, be the first to comment.