Five-Step Way to Build an Integrated Digital Strategy for Your Business
by Colorado Digital Experts
COLORADO'S LEADING DIGITAL AGENCY
Integrated digital strategies might as well be the default for all businesses in 2019. Technology is at its peak, and businesses can utilize digital strategies in many practical ways.
Luckily, it doesn't have to be a complicated process. We put together an in-depth guide to building your own integrated digital strategy to benefit your business.
First, let's look at what exactly a digital strategy is for the more traditional business owners out there.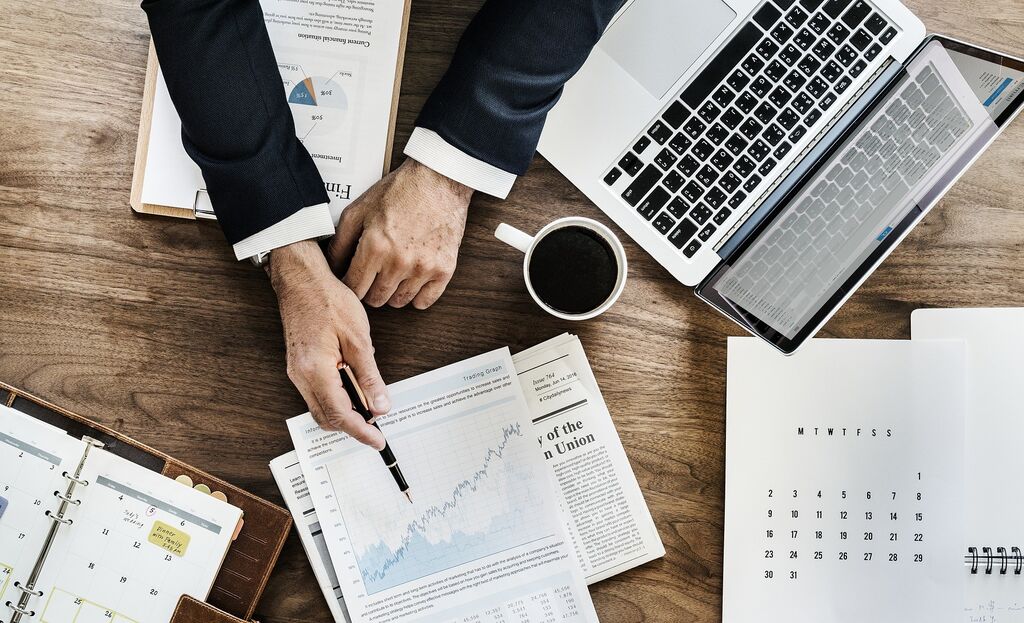 What is a digital strategy?
A digital strategy is a type of marketing strategy that designs, implements, and maximizes various individual strategies for marketing online. Essentially, an integrated digital strategy is simply the integration of multiple different digital marketing outlets including social media, email, display, video, etc. It's a cohesive approach to doing business that pulls different useful elements of marketing to build one "super" marketing plan that hits all your business goals.
Pretty simple, right? Building a strategy is even simpler if you know the proper steps to take.
The 5-Step Strategy for Building an Integrated Digital Strategy for Your Small Business
1. Branding and Unique Value Proposition
A value proposition is the overall promise of value to be delivered and why your target audience should care and ultimately buy from you.
Value proposition and branding go hand in hand, and it is vital to have a unique value proposition. You're a small business marketing to an online world where there are hundreds if not thousands of other companies claiming to do the same thing you do. Creating a brand that's unique in its marketing approach and value proposition should be your first step.
2. Target Audience
Your target audiences are your potential customers. They're the consumers who want or need your product or service. When crafting any marketing strategy, even if it isn't digital, understand who your target audience is, what they want, what they're like, and everything else about their demographic is extremely important when marketing to them.
3. Marketing Strategy
There are a handful of common ways integrated digital strategies can be implemented:
SEO - Search engine optimization is the process of getting your business' website to the top of the appropriate keyword search result. The best way to get traffic to your website (and subsequently prospective customers) is to get on the first page of the Google search results for keywords that involve your brand or product and service.
PPC - Pay per click is a strategy where a business can place ads on a website or usually a search engine and pay a certain amount to the website owner when that ad is clicked. When used alone, PPC isn't always lucrative. When it comes to using it as one of many elements in an integrated digital plan, it's effectiveness is increased.
Display Marketing - Display marketing is a way of getting potential customers to see your ads about your business, product or service. Banner ads are a common form of display marketing and they involve the placement of ads on websites that are relevant to your product or service. For example, an effective banner ad for a financial app would appear on a website like Forbes.
Email - Email is a common way to market and can be fairly simple. Email marketing involves newsletters, promotional campaigns, post-purchase emails, and abandoned cart reminders. It is still one of the most effective ways to get your message out and convert consumers.
Video - Video advertisements are a great way to catch the attention of viewers. These are primarily used on sites like Youtube, Instagram and Facebook. Don't forget that video is also very effective to have on your website as well.
Social Media - The one thing that every brand should be taking advantage of is social media. Facebook, Twitter, Instagram, and LinkedIn are all free to use to reach your audience, when posting content. If you are looking to expand your reach, each of these sites allows for paid advertisements which are easily tracked to measure success.
It's also a good idea to stay in the loop when it comes to digital innovations as technology is constantly changing and new ways to market are being brewed up as we speak. Staying on top of these new innovations and solutions will prove useful for your brand.
4. Measurement and Analytics
We mentioned how vital it is to understand everything about your target audience. Traditionally, getting this information was difficult. With digital solutions, though, it's easier than ever to learn everything about your target audience, from their genders to ethnicities to buying habits and locations.
Integrated marketing analytics are the best way to understand what your audience is doing. These analytics can vary in their approaches, but most will find high-quality lead quality data on what interactions your audience is having with your advertising, and result of your marketing efforts.
5. Execution and Optimization
After executing your digital marketing strategy, you want to let your campaigns run for a bit, typically 1-3 weeks to let the platforms to gather enough data so you can begin to optimize. The optimization process involves collecting and analyzing data from the launch in order to refine the marketing process and find ways to automate different areas of the plan.
When it comes to planning your own
integrated digital strategy
for your small business, sometimes it's more lucrative to hire the pros to take care of it. Colorado Digital Experts offers 'done-for-you' services so you can run your business while our expert marketers take care of the marketing side of things.
Contact us today
to find out more about how you can save time and get better results in your business.
Sponsor Ads
Report this Page
Created on May 21st 2019 08:01. Viewed 675 times.
Comments
No comment, be the first to comment.