Digital Signage Production and Procurement Should be Subsidized in India
by Osel Technology
Leading LED Display Manufacturer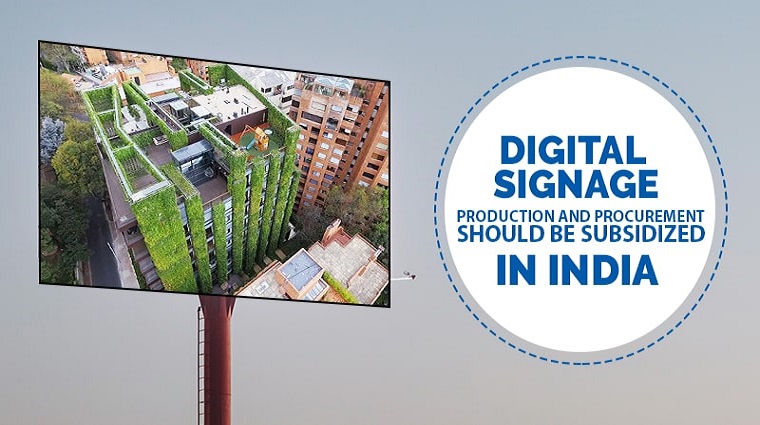 Stakeholders in the Indian polyvinyl chloride (PVC) flex signage industry seem to be driving up wrong path with their exuberance about future growth of the industry. It has been proven beyond doubt that PVC flex is one of the most hazardous forms of single use plastic (SUP). The government of India recently banned six types of SUP products and although PVC flex isn't included in that, there's tremendous pressure for banning it too. That's because PVC is considered the most environmentally hazardous form of plastic. Today, availability of a dynamic alternative like LED display board has further increased the pressure for a ban on PVC flex.
There's no infrastructure for recycling PVC flex signage
The PVC flex signage industry lobby talks about recycling to press their demand for rolling back the restrictions on their chemically hazardous product. However, it's very difficult to recycle it, if at all and even in a country like the US, less than 3% of PVC flex signage is recycled with very unsatisfactory results.
o There's no recycling capacity for PVC flex signage in the country and these are burned in the open after use.
o It's a huge industry now with thousands of stakeholders involved at all levels, directly and indirectly.
o They all combine as a formidable lobby and will try and build pressure on the judiciary and government.
For the ban on PVC flex signage to be effective the government must make investment in sustainable alternatives like LED board, easier and subsidize it for easier adoption of dynamic digital signage by the out of home (OOH) media and other customers.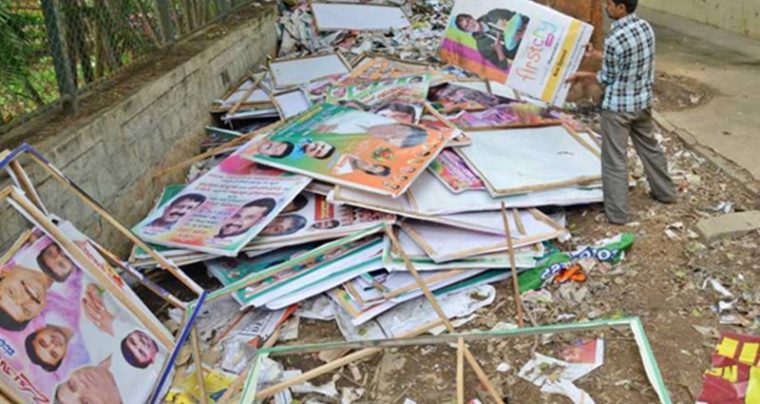 Scientific research is revealing the hazards of PVC flex
Considerable research has already been done on the harmful effects of PVC flex on human health and the environment. The evidence from such research suggests that many of the chemicals used in PVC flex have the potential to disrupt the hormone systems of wildlife resulting in infertility. Thereafter, reproductive complications increase, resulting in birth defects followed by developmental challenges for the offspring. If the government is serious about implementing the SUP ban on PVC flex signage it needs to do more to promote use of LED display board.
Deny the price advantage to PVC flex signage
A total ban on PVC flex signage announced abruptly without any practical alternative at hand is a disruptive exercise with an alarming impact on the market and beyond. The PVC flex signage industry has grown tremendously wherein two-thirds of the quantum India uses is now manufactured in the country. This happened after the government raised tariff on imported PVC flex signage. Now that the drawbacks of this product is well-known, the government must incentivize the only alternative – digital LED board, which is import-dependent now.
Subsidize and incentivize procurement of LED display board
Currently, the Indian digital signage industry is almost entirely dependent on imports just like PVC flex signage was, a couple of decades ago. Because of the health hazards it poses, the taxes and duties on PVC flex signage needs to be increased in order to deny it the price advantage it enjoys now. This should be backed up by subsidizing and incentivizing local production of digital signage and its procurement by customers. As it is a capital equipment requiring substantial investments, the customers must get easy access to low cost local credit and insurance.
Sponsor Ads
Report this Page
Created on Feb 13th 2020 04:37. Viewed 341 times.
Comments
No comment, be the first to comment.