Best Places To Live & Work In Krabi, Thailand For Remote Work Professionals
by PRC Agency
PR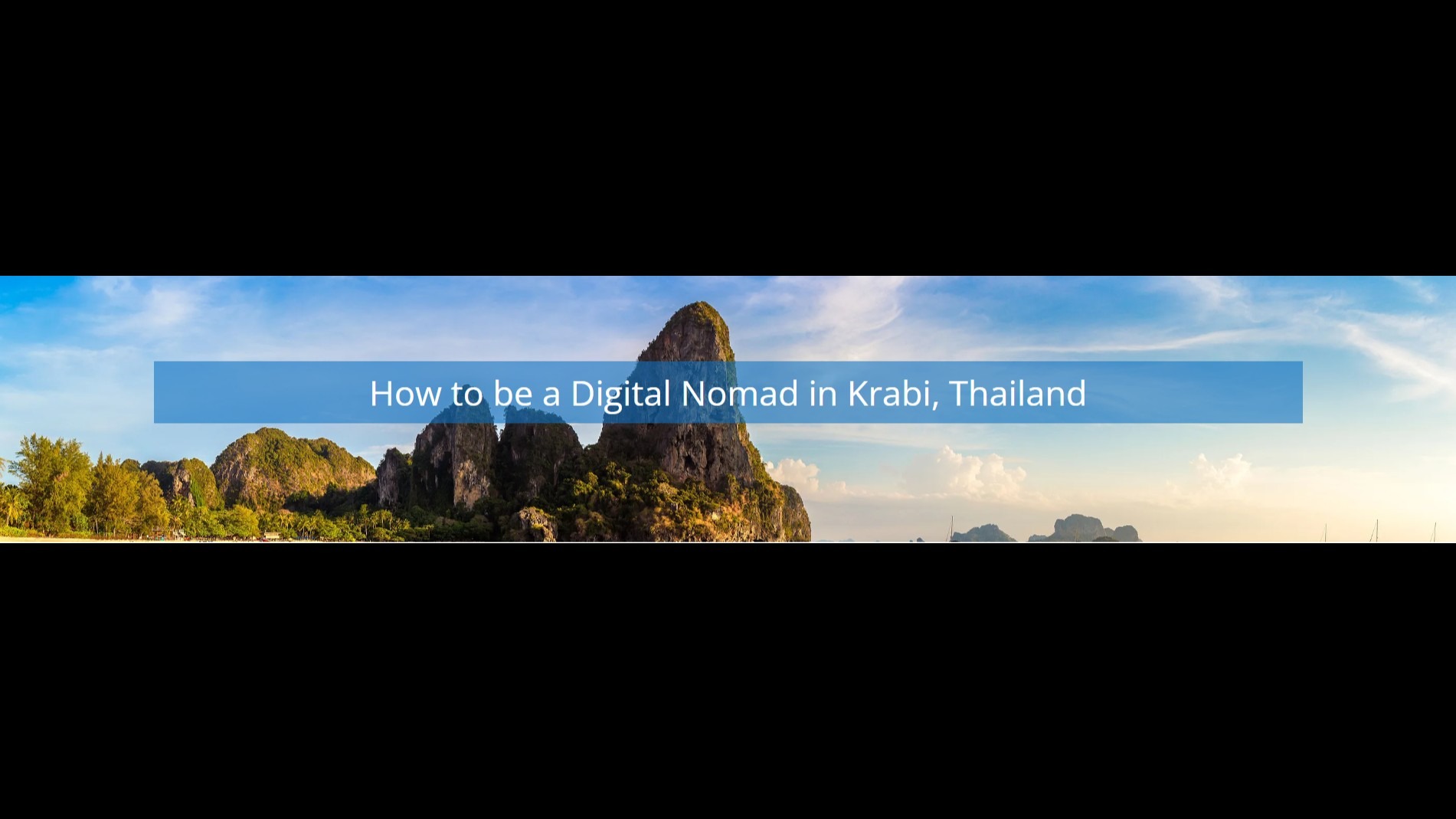 Crucial Constructs has got you covered with its new guide, "How to be a Digital Nomad in Krabi, Thailand." It shows what makes the area so special, and is bound to make you want to hop on a plane to live the laptop lifestyle right away!
The guide offers valuable insights and practical advice if you're looking to enjoy a remote work lifestyle in this tropical area. It covers local amenities, attractions, the cost of living, and more.
Get all the details at: https://crucialconstructs.com/how-to-be-a-digital-nomad-in-krabi-thailand
Crucial Constructs is increasingly focusing on digital nomads, business owners, and remote working professionals with its advice pieces. You can use the site as a roadmap to help you make more informed work and lifestyle decisions.
Krabi is a province in southern Thailand that offers natural beauty, beaches, and a laid-back, relaxed lifestyle. It is a popular destination for tourists and ex-pats and has become increasingly attractive to remote working professionals wanting to live in a tropical setting.
The guide by Crucial Constructs explains that the province has reliable and fast internet connectivity. In addition, it offers a range of accommodation options, from budget-friendly hostels to luxury resorts, making it accessible regardless of your budget.
The guide also provides information on the cost of living in Krabi, which is relatively low compared to other destinations popular among digital nomads. Food, transportation, and accommodation are all affordable, allowing you to enjoy a comfortable lifestyle while saving money.
One of the main attractions listed in the release is its natural beauty. The province is home to several national parks, including the famous Ao Nang and Railay beaches, which offer picturesque scenery and outdoor activities such as hiking, rock climbing, and water sports. This provides the opportunity for work-life balance if you want to explore and enjoy your surroundings while also being productive.
According to a recent study by Upwork, the number of Americans working remotely is expected to reach 36.2 million by 2025, an increase of 87% from pre-pandemic levels. This trend is reflected globally, as more people choose to enjoy the benefits of a location-independent lifestyle.
A spokesperson for Crucial Constructs states: "Krabi is famous for its scenic view and breathtaking beaches and islands. Its coral reef vistas are also one of the world's most beautiful, which makes the city a great spot for coral diving."
Are you looking to change your current work situation and make the most of being a digital nomad? Read the full guide today!
Check out https://crucialconstructs.com/how-to-be-a-digital-nomad-in-krabi-thailand for any extra info you need!
Crucial Constructs 16238 Highway 620 N., Suite F-104, Austin, TX 78717, United States Website https://crucialconstructs.com/how-to-be-a-digital-nomad-in-bogota-colombia/
Sponsor Ads
Report this Page
Created on Mar 2nd 2023 01:11. Viewed 120 times.
Comments
No comment, be the first to comment.