Best Atlanta Roofer For Storm Damage Repair & One-Day Roof Replacement
by PRC Agency
PR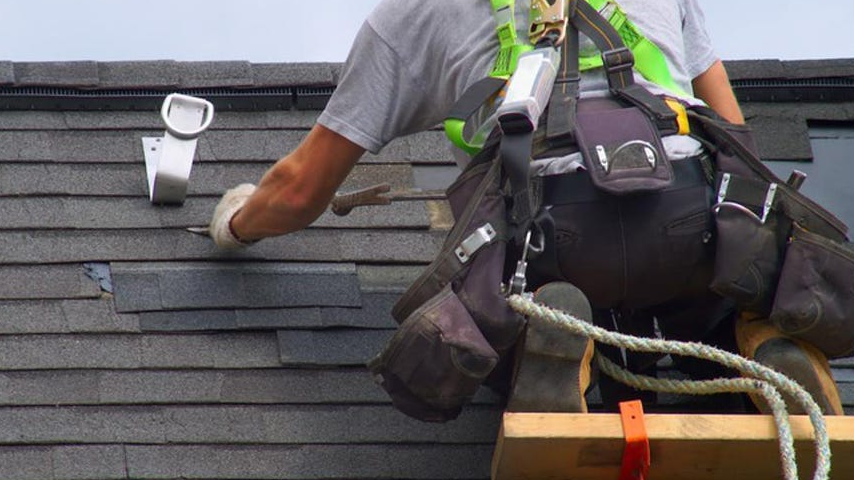 Atlanta storms can be intense, causing damage to homes and leaving you scrambling to assess the damage. It may feel like having The Hulk partying on your roof.
Roof replacement might sound terrifying, but getting a new roof doesn't have to be a daunting task. In fact, it can be a fun and exciting way to give your home a new look and feel - and Colony Roofers makes the process easier than ever!
Get all the details at: https://colonyroofers.com
Hiring a professional for your roof replacement can save a whole world of headaches. The service from Colony Roofers is streamlined for optimal efficiency, and most standard roofs can be replaced within one day.
The team explains that you should look for wet spots on your ceilings, as this could be a sign of a damaged roof. If shingles have been lost, damaged, or decayed, a roof replacement may be the best option.
The roof replacement process involves removing the existing shingles, repairing any damaged flashing, and adding new underlayments. Once the preparation work is complete, the new shingles or roofing material will be installed, a process that typically takes an hour for every 1,000 square feet.
The contractors offer a range of materials, including traditional asphalt shingles, metal roofing, and synthetic materials. Each of these materials has its own benefits and drawbacks, and you should consult with the team to determine the best option for your property.
A new roof can improve a property's curb appeal, explains Colony Roofers, as well as providing increased protection from the elements.
If you don't want to undertake a full roof replacement, the team offers repair services to fix the damaged areas of your existing roof. While this may be more affordable initially, the long-term security of a replacement may be more beneficial overall.
A spokesperson states: "Colony Roofers has performed over 500 roof storm damage repairs in the Metro Atlanta area. As a locally owned and operated Atlanta roofing contractor, we're your neighbors! In fact, we were born and raised here and love being the Atlanta-based roofing company homeowners can count on."
If you're worried about the condition of your roof and want to consult an expert, get in touch!
Check out https://colonyroofers.com/residential-roofing/roof-replacement/ for any extra info you need!
Colony Roofers 715 Peachtree Street Northeast Suite 100, Atlanta, GA 30308, United States Website https://colonyroofers.com Phone +1-678-365-3138
Sponsor Ads
Report this Page
Created on Mar 23rd 2023 06:26. Viewed 39 times.
Comments
No comment, be the first to comment.