3 Ways to Protect Your Kids From Bullying and Danger for 2019|Concoxgarin
by Concox Garin
Marketing Manager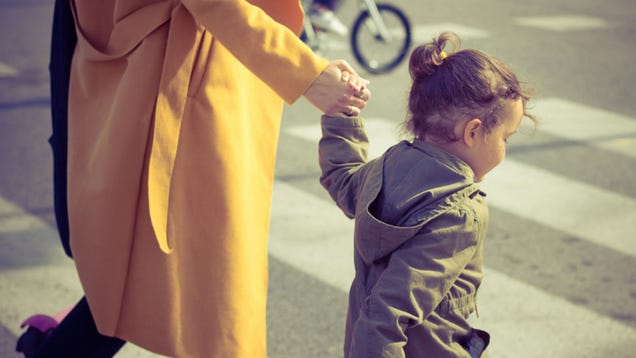 Recently, the New England Journal of Medicine published a new report, list the top 10 leading causes of death among American teenagers. According to statistics, the No.1 cause of death among America's youth is motor vehicle crashes, which claims 12,336 youth's lives. Followed by firearm-related injury, malignant neoplasm, suffocation, drowning, drug overdose or poisoning, fire or burns, etc.
In the meantime, with the continuous development of campus construction, campus security issues have received increasing attention from people, and the security and intelligence of campuses are facing severe challenges.
3 methods to protect your kids from bullying, danger
Make sure your children understand the meaning of "private"
Explain the term "private" to the children, for instance, the toilet is a private place for them, it's not a public area. And under no circumstance, should he/she expose their "private parts" to others.
Encourage your child to speak up if something feels wrong.
You should now and then talk with your child, in case there is something inappropriate happened to them, e.g. teacher in school touched your child's private parts or be too intimated with your child. Tell your child to say "NO!" OR "STOP" and ask for help immediately.
Use wearable personal GPS tracker to protect your child 24/7
The newly-launched Qbit personal GPS tracker will give a completely new level of awareness and convenience. It stands out by compact, lightweight design for both excellent mobility and reliability. Loaded with GPS, LBS positioning, Qbit enables you to view real-time location from the computer, tablet or smartphone. It is capable of withstanding the extreme environment. Being stylish, tough and accurate, Qbit is ideal for kids, the elder, and people with special needs.
Our Qbit supports both GPS and AGPS positioning, once there has a good GPS signal, it will locate via GPS. AGPS assist Qbit to locate faster. The double positioning allows the location to be pinpointed accurately and rapidly.
Concox 3g mini Personal GPS Tracker
What's more, when the sound is more than 70 decibels around our mini GPS tracker Qbit, it will automatically call the preset cell phone number to alert you, rest your mind. However, our Qbit can only answer phone calls from SOS numbers and while list numbers. White list numbers( 15 numbers at most) can also be set by the platform. Giving elders and kids a more safe environment.
Concox Tracksolid Tracking Platform allows you to turn on sound and light searching. Our loved ones can be easily found in darkness, and you never really leave your beloved.
Finally, in an emergency, your kids can press the SOS button for over 3 seconds. The device will send SOS SMS to preset SOS numbers and then dial the numbers in 3 circles until the call is picked up. An alarm message will also be sent to the platform. It's one key to saving lives.
For more product info: www.iconcox.com
Sponsor Ads
Report this Page
Created on Sep 12th 2019 22:40. Viewed 329 times.
Comments
No comment, be the first to comment.