3 Reasons Why You Should Have GPS Tracker on Your Electric Motorcycles
by Concox Garin
Marketing Manager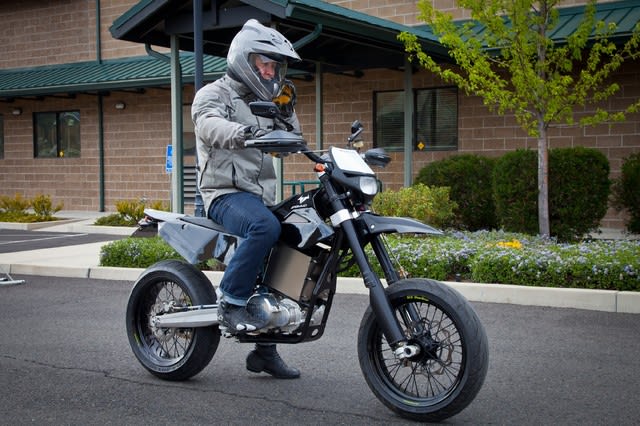 In this modern age, traditional locks and security measures are simply not enough to protect your motorcycle. And that is why it is good to have a GPS tracker. Because when all else fails, you still want to be able to get your motorcycle back. The following will make you understand how these tracking devices can help you keep your precious possessions safe from thieves.
The most popular method of stealing a motorcycle
In times of desperation, or when you find yourself unprepared, your motorcycle has to go without a lock. This may be a result of the lock not being in the gear bag, an unforeseen issue with the lock, nothing sturdy to chain the bike too, etc. Needless to say, there will be times where your motorcycle is receiving less than perfect protection. Without a solid anchor point, motorcycle criminals won't have touch any part of your security. Even with disk brake locks, criminals can still get away with your ride.
Why padlocks are not Enough
A lock is not enough to protect your bike. As we learned above, a lock on your disk brake is not going to do much in the way of protecting your motorcycle, but every lock has weaknesses. Of course, all motorcycles should use high-quality locks and even chains, but this alone is not enough. Even the best locks and the strongest chains can be cut with an angle grinder. Most can be cut in under a minute. Though this type of attack may be noisy and attract attention, an experienced thief knows how fast they can get away.
Once the locks, chains, etc. come off, your motorcycle has no security. That is unless you use a GPS tracker. No matter how much someone wants your motorcycle, once they steal it, you will have a way of getting it back. Where most security focuses on keeping you from losing what you have, a GPS does the work of getting it back. The security offers peace of mind, and the resources to ensure that a criminal never truly steal your ride.
The problem with the ignition cylinders
On most vintage motorcycles, and even many of the contemporary models, there is an issue with the simplicity of the vehicle's ignition cylinder. Without a transponder chip in the key and a transceiver in the cylinder, a motorcycle is very easy to start. There are products like tryout keys which will turn in many ignitions as if they were the actual key. These "skeleton keys" are very easy to purchase, and allow a criminal to ride away on your motorcycle.
Even if you were to get an auto locksmith to replace your ignition cylinder, there are still ways to circumvent the cylinder and hotwire the bike. The steering lock is simple enough to break on most motorcycles, and then the thief is free to take off. It would be better to install a GPS tracker on the bike, so that no matter where the criminal ends up, the police can find the motorcycle.
All You Need is Concox E-bike GPS Tracker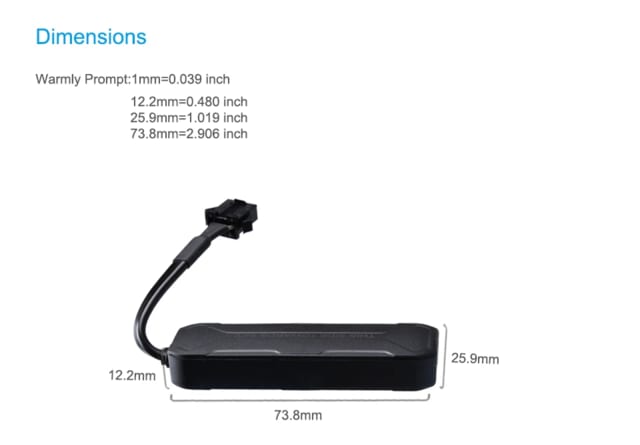 ET25 is a small and light GPS tracker with solid GPS tracking capability and connectivity. Featuring a sleek and compact design, the ET25 will provide a detailed report of the vehicle's location and activities. It is the most effective method of monitoring the driving activity of your vehicles.
1. GPS+LBS positioning
Allow the location to be pinpointed in real-time or periodically
2. Wide voltage
With working voltage ranging from 9VDC to 90VDC, it is suitable for many kinds of vehicles
3. ACC detection
Be aware of the ignition status whenever you need
4. Compact size
Be able to place it in various locations throughout the vehicle
5. Multiple alarms
Instant alert for vibration, overspeed, power off, geo-fence
6. Remote cut-off (petrol/power)
Compel the vehicle to stop by breaking off the fuel connection
With Concox GPS device and Tracksolid tracking platform, criminals can take the motorcycle away from their parking spot, but they won't be able to escape for a long time and they don't know if they have a device first. Besides, Tracksolid will give you live alert notification, you will be able to have eyes on your vehicles anytime, anywhere. Take the necessary precautions to assure that you can always know where your vehicle is.
For more product info: www.iconcox.com
Sponsor Ads
Report this Page
Created on Oct 21st 2019 22:51. Viewed 270 times.
Comments
No comment, be the first to comment.