What is health insurance? The benefits and benefits cannot be ignored
by Janne Abir
Marketing
Buying health insurance will share the financial burden when you are in danger. So what is health insurance? What are the benefits and benefits of this insurance package?
What is health insurance?
Health insurance is a type of insurance where the insured person is injured, accidental, sick, sick or cared for by the insurer paid for by the insurance enterprise as agreed in the insurance contract. .
Health insurance is considered a solid financial support when you and your family face risks, unexpected, unforeseen or unforeseen accidents with serious diseases.
Involvement of customers with this product is voluntary, not compulsory. Most of the product packages offered by insurance companies have benefits available, customers depending on their needs and their families will choose the available benefit packages.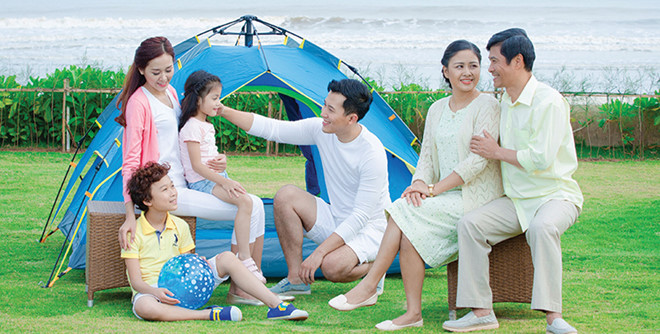 The feature of health insurance is a policy period of only 1 year, paying one-time premium to enjoy benefits. If you want to continue to enjoy the benefits of the insurance package, customers need to renew the insurance (simply to renew, pay fees for the product to continue to be valid).
According to the Law on Insurance Business, health insurance is classified into 3 main types of insurance:
Human accident insurance;
Health Insurance;
Health care insurance.
Inside:
Human accident insurance
A type of insurance in case of accident causing death, bodily injury or incurring medical expenses under the scope of insurance.
Insurance benefits in the event of death or bodily injury are paid for the proportion of the premium, medical expenses such as medicine, surgery, treatment or use of medical equipment, rental room, ambulance rental ... will be compensated according to the actual cost or the rate of the insured amount depending on the product of each company.
Commercial medical insurance
Also known as health insurance of business and profitable non-life insurance companies under the Law on Insurance Business No. 24/2000 / QH10 dated December 9, 2000 and the Amended Law. and supplement a number of articles of the Law on Insurance Business No. 61/2010 / QH12 dated November 24, 2010. Currently, there are many domestic insurance companies and foreign invested enterprises implementing this type of insurance.
Health insurance is profitable, not state-owned. The health insurance coverage is transnational. The premium rate will depend on the income of each individual who needs to participate in insurance. Therefore, the benefit rate will also be agreed between the buyer and the seller and proportional to the premium rate.
Health care insurance
This type of insurance helps customers get the best health care with many outstanding benefits such as regardless of right or wrong line, public or private hospital, domestic or foreign; are paid according to actual cost and limit of each benefit for inpatient, outpatient, dental, maternity, organ transplant, cancer treatment benefits ...
In many cases, health insurance pays more benefits than health insurance. In addition, some health insurance products also guarantee hospital fees for patients. One example is Manulife Vietnam's "Gift of Health" product.
This solution provides additional hospital fee guarantee services in public and private hospitals, nationally and internationally. The maximum total benefit can be up to one billion dong a year with many options. Parents participating in life insurance can buy health insurance for their children under the same policy.
Benefits and benefits cannot be ignored when joining health insurance
With its superiority, health insurance offers customers many benefits and outstanding benefits as follows:
Customers participate in the insurance voluntarily, depending on their financial ability as well as the needs of individuals and families.
Choosing clinics, hospitals freely (on the list of hospitals, clinics in the contract), choose where you trust and do not need the right route. This helps clients to be free and flexible in their medical examination and treatment.
Some premium insurance packages also have coverage beyond Vietnam, allowing customers to access foreign medical services in special or urgent cases.
No medical examination is required before joining the insurance, unless required by the insurance company.
Health insurance covers expenses for hospitalization, treatment ... as specified in the contract terms. In addition, some product packages have the benefit of a hospital charge guarantee (applicable to hospitals on the list of hospital charges).
One health insurance policy can be used for the whole family. This benefit brings convenience and flexibility for customers when participating in health insurance.
Without too many contracts with long and confusing terms, customers just need to choose an insurance package that suits their budget, with their needs and participation for the whole family to be completely assured when " cover "with comprehensive insurance benefits.
The claim rate of health insurance services is relatively fast. Only about 15 working days, customers can receive compensation if the requested documents are not in problem.
Some insurance companies with good customer care will always have hotlines / hotlines to assist their clients in making the claim as quickly as possible. This is the preeminent convenience that is usually only available to profitable products and services when the most optimal and dedicated support is desired to customers.
What is the difference between health insurance and health insurance?
The most outstanding feature that health insurance has is the protection from the State. Social and non-profit health insurance is the guarantee of the State's social security policy, taking care of the people's health life.
While health insurance is profitable, it aims to provide comprehensive protection for customers. The benefits that health insurance offers are oriented towards the financial protection as well as the health of the user.
Sponsor Ads
Report this Page
Created on Dec 4th 2020 16:43. Viewed 110 times.
Comments
No comment, be the first to comment.