Tips on Liposuction Before and After
by William Sam
Consulatant
Liposuction will help targeting specific body parts that look ugly (according to your eyes) due to be featured with excessive fat under the skin layer. If doing physical exercise daily is not your cup of tea then this highly advanced surgical process called modern day liposuction can remedy your beauty concerns. Many people are showing interest to opt for liposuction for addressing their obese look. Most of the articles provide important information regarding its reasons and benefits of liposuction but some other types of relevant useful information gets missed. In this article, necessary and vital information on
Liposuction Before and After
care tips will be given.
Understand one thing always that liposuction is not a weight loss procedure but a way to shape and tone certain body parts. Liposuction targeted areas include
Double Chin

Cheek

Neck

Armpit

Abdomen

Knee

Thigh

Ankle

Liposuction is generally opted for cosmetic enhancement of these above-mentioned body parts for availing a sculpted look. A toned and trimmed appearance of such body parts can help one feel more confident and happy in her or his body.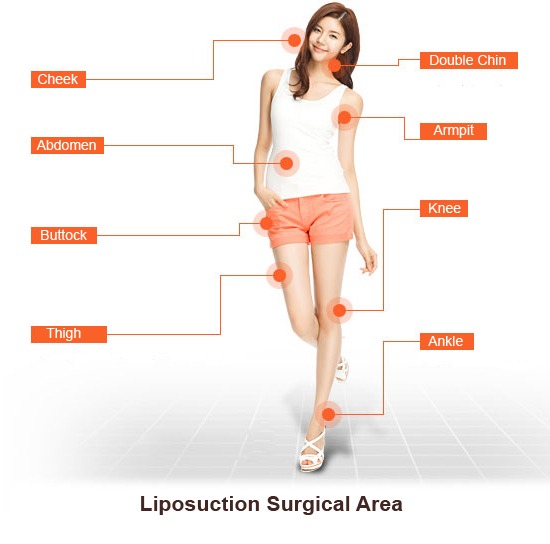 Some useful tips before deciding to do the surgery
Make sure you enjoy a tight sleep in the night before going to get the job done next day.
A sedative called Valium might be given to you
Take light food on the day the surgery is to be done.
Selecting a dermatologic surgeon at a reputable location is very crucial first of all to ensure minimizing complications.
Prior to surgery, the doctor will discuss any medications and supplements the patient is taking and

advice on which ones to discontinue.

Try maintaining a normal body weight. Actually

liposuction is mainly done for sculpting and shaping the body by removing localized fat in liposuction targeted areas. If you are very obese, then do not expect to get

satisfactory result

as then the sculpted look cannot be achieved much.

Ensure your skin elasticity is good to get desired results from liposuction.
Use old, loose and dark colored clothes on the d-day. a. Keep this in mind that anything you wear to surgery may eventually get ruined by tumescent anesthesia drainage.
Final results to get visible will take several months so do not have sky-high expectations to look absolutely skinny immediately post surgery. Remember this from the beginning.
Now, it's time to advice on post-operative care-
Sitting in an upright position will facilitate drainage. If you lay flat on your back at home immediately after liposuction, you will start draining profusely the moment you next stand up. After 6-8 hours post operation you can sit and lie the way you wish.
Strenuous activity for the first two to three days following surgery should be avoided by the patient
For having meal

and to go to washroom you are free and also advised. Do not keep lying

on

bed round the clock.

Listen to what your surgeon recommend and advise.
Sponsor Ads
Report this Page
Created on Jan 11th 2018 22:09. Viewed 888 times.
Comments
No comment, be the first to comment.