The Essential Tools That You Need For Your Barber Shop
by Barber Mall
Apopka Beauty & Barber Supply
This article informs the readers about the essential tools that you need for your barber shop.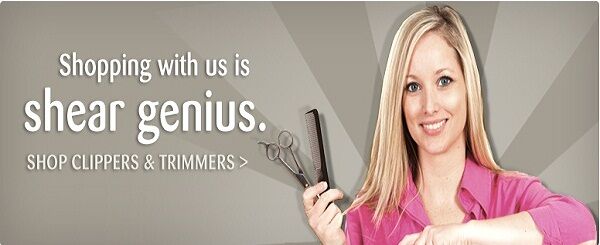 If you wish to be one of the successful barber, you definitely need the right kind of tools. Here are some of the essential Barber equipment supplies that you must have:
l Straight razor: A straight razor, also called as an open or the cut-throat razor, is a traditional tool that is been around for the thousands of the years. It gives the close, but a safe shave. It can also be used on the facial hair, on neckline, and for the carving straight lines around your beard. Make light, short strokes, maintaining at least the 30 degree angle. Use the strop to maintain the razor and keep it absolutely sharp.
l Comb: All sorts of the combs come in handy depending on hair length and particular style. A barber comb generally has both thick and fine teeth that helps keep the cut uniform for the each section of hair. The fading comb has the teeth that can go from short to long and it is especially useful while creating popular fade cut. A scissor over the comb is good for blending and also achieving close cut on the shorter hair.
l Electrical clipper: Every barber needs the electric clipper or the trimmer. The clipper guards helps to style the hair and create the unique design. As the blades smoothly run along contours of head, they trim hair without pulling the follicles out of scalp.
l Duster Brush: Do not leave the client with an itchy neck! A duster is very much effective than the towel for brushing away stray hairs, especially off back of the customer's neck. Be sure to keep it clean for every client always.
l The long-lasting blow dryer: As you generally know, the driers can be quite pricey. But, as you might have discovered, the cheap ones wear out in a very short time.hence, you must invest a little more in quality barber equipment supplies.
l Hot towel cabinet: There are renowned hot Towel Cabinet warms each towel to the perfect temperature while you tend to the customers, so that you never have to miss a beat (or pop a towel in the microwave) again.
The above-mentioned are some of the major and important barber tools that you must buy. Make sure to buy Barber shop equipment from the renowned and reputed online stores to get the best quality of the barber equipment. Consider reading the reviews provided by the previous customers so that you get to know more about the particular online store.
Sponsor Ads
Report this Page
Created on May 6th 2019 04:43. Viewed 391 times.
Comments
No comment, be the first to comment.