First Day Item Needed For Any Barber Shop
by Barber Mall
Apopka Beauty & Barber Supply
For salon and barbershop owners, offering individuals a fresh, new haircut and a boost to their self-esteem demands equipment.
Most salon equipment is not needed to operate a successful business and leave individuals satisfied, but other products are so important that no barbershop or salon studio should be without them.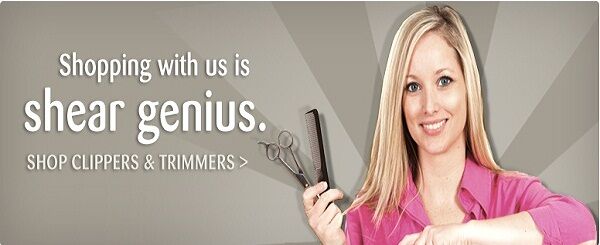 Clippers
Do not buy cheap, low-end clippers just to save a few dollars. Yes, clients may not be able to tell the difference between a low-quality pair of clippers versus a top of the line model, but cheap clippers do not last as long and make your job harder. Besides the durability, high-end clippers will not tug on an individual's scalp and will cut through hair with ease. Sure, you'll spend an extra $50-$100 on high-end clippers, but in the end, you'll save money that you would otherwise have to use to purchase three or four cheap clippers.
Chairs
Take a peek at all of your Barber shop Equipment inside your barbershop and salon and be vigilant to the state of the product. If you see that your damaged chairs are the same ones you had the day you opened, it's a clear sign that you need to upgrade and replace them. The cracks and discoloration of the chair are a mishap, but what's worse is the damage the cushion has undergone over the years that can produce one uncomfortable seat. For owners, barber chairs do not come cheap, but that isn't to say you cannot order one new chair every two or three months to be swapped in for an old one lying around your shop. Individuals notice the look of your shop, especially the quality of equipment. Customers want to feel that you are giving them the best service their money can get, and poor, broken down equipment does not show them that.
Salon Owner Must-Haves
Barber Equipment Supply includes chairs, newspaper and probably a television set. For salons, the amount of accessories typically is much greater, because salons need floor mats, mirrors, shampoo, conditioners and decoration products. Some objects you can live without, such as mats, but other products, such as pedicure chairs for a nail salon, are must-have. Most must-have products for a salon are expensive, but you can save on salon equipment and buy all-in-one equipment, such as all-purpose styling chairs for pedicures and hair styling.
There are Barber Supply Companies available that not only sell barber equipment but they support them as well. This type of one-stop shop can save a individual money, time, and disappointment since they can have their devices managed and fixed by the same people that sold it to them in the first place.
Sponsor Ads
Report this Page
Created on Jun 17th 2019 05:56. Viewed 348 times.
Comments
No comment, be the first to comment.