The Best Dubai Immigration Consulting Group Offers Path To Canadian Citizenship
by PRC Agency
PR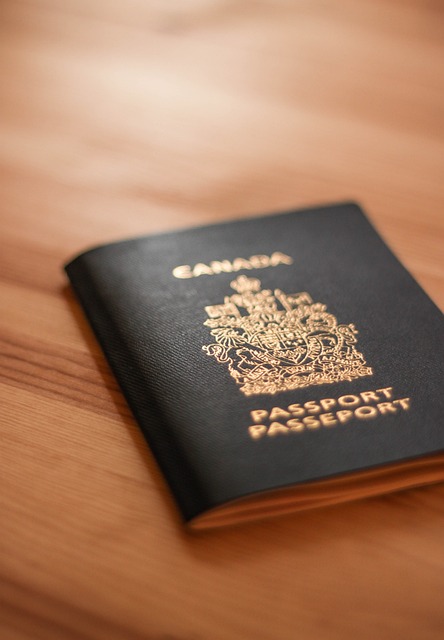 The truth is full citizenship is more of a final, almost symbolic step. If you are a permanent resident of Canada, you will have access to employment possibilities in sectors that are expanding quickly. You will also be covered by the social security net, and have plenty of educational opportunities for yourself and your family.
But - full citizenship should be your goal! Extra security - plus you can vote!
Y-Axis Middle East, the Dubai-based immigration consultancy, has expanded its services in acknowledgment of the shift that has occurred in Canadian immigration policies post-pandemic. Canada has recently announced that Canadian citizenship will be granted to a record high 300,000 applicants in the fiscal year 2022/2023, ending March 31, 2023.
You can learn more at https://www.y-axis.ae
Y-Axis Middle East now offers one-on-one consulting services for clients interested in developing a plan - and initiating the necessary paperwork - for long-term visas that can ultimately result in citizenship. As a division of the largest B2C immigration consultancy in the world and a registered agent of IRCC, Y-Axis Middle East is uniquely positioned to help you navigate the path to becoming a Canadian citizen.
IRCC data show that Canada took in nearly a quarter million permanent residents in the second quarter alone of 2022 - the final step before gaining the possibility of full citizenship. As Canada's labour shortage continues - partly the result of an aging workforce dropping out of the market - the country has prioritized initiatives to augment its working population and promote economic growth, both at the federal and provincial levels. For example, IRCC previously processed only paper visa applications but recently began allowing for the processing of applications online - a step ultimately expected to expedite the process for all visa-seekers and citizen hopefuls.
Y-Axis Middle East encourages you to check your eligibility to migrate to Canada through the Y-Axis Canada Immigration Points Calculator available on the company's website. The evaluation of applicants takes into account a number of variables, including age, language, education, and job history.
The company helps you gain work visas through one of Canada's most popular economic immigration programs, the Express Entry Program - which uses an online application management system to manage applications for permanent residency. The Provincial Nominee Program - PNP - is another path to Canadian permanent residency, with approximately 80 PNP 'streams' that can be chosen from. The Y-Axis Middle East advisor assigned to your case will consult with you to discuss the best options.
Moreover, as eligibility depends in part on English language proficiency, the company's Dubai Campus maintains an accredited IELTS testing centre for you to hone your language skills.
One successful client commented: "A big thanks to Mr. David & Mr. Naresh, for all your help with the Canadian visa, both of you are thorough professionals. You made us stress-free and took away our worries."
Governments come and go (peacefully, in Canada!) and policies change. Ride the wave of Canadian enthusiasm for bringing in as many new immigrants as possible. It's a win-win situation!
You can call +971-0-42 48 3900 or go to https://www.y-axis.ae and take a look at all the possibilities. Don't forget to check your score on the Canadian points calculator!
Sponsor Ads
Report this Page
Created on Nov 30th 2022 02:22. Viewed 31 times.
Comments
No comment, be the first to comment.