Get The Best Consulting Services For Canadian Express Entry Immigration
by PRC Agency
PR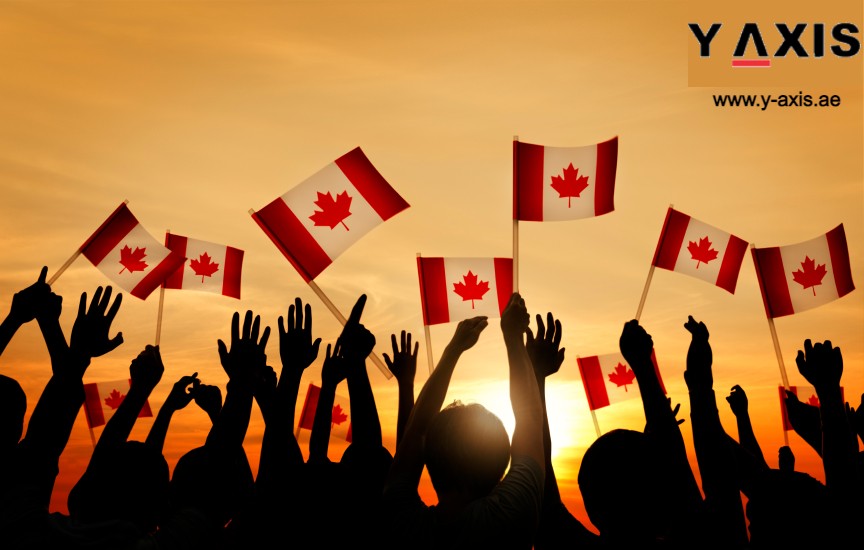 Why the hurry? Simple. Canada is scrambling to catch up from the loss of immigrant recruits during the pandemic. Yes, it's not a charity, they really do need you! So you want to start your application process now!
Y-Axis Middle East, which maintains over 50 offices worldwide, has expanded its consulting services to meet the increase in Canadian quotas and the consequent spike in demand among aspiring immigrants like you.
This month's renewal of the Express Entry programs - there are three of them - represents another golden opportunity for skilled workers to secure permanent residency in Canada. Employers are currently trying to fill hundreds of thousands of open positions in all sectors across Canada as the country works to recover from the pandemic.
Check them out at https://www.y-axis.ae/migrate
Another avenue you can consider is the Provincial Nominee Program (PNP). You can ask your Y-Axis advisor about this one, but they hold bi-weekly Express Entry draws for candidate invitations. When multiple candidates have the same minimum Comprehensive Ranking System score, IRCC will give preference to the candidates who uploaded their profile at an earlier date. Take advantage of the tie-breaker rule, enter the Express Entry now and get a quick invite!
The consulting services company, which features its own in-house IELTS testing center, now offers you one-to-one, personalized counseling, and assistance in expediting your application for temporary or permanent resident status. Backed by a team of immigration lawyers and specialists, the company will assess your profile and advise you on the best way to proceed, while helping to ensure that all your paperwork is correctly prepared and submitted in a timely fashion.
At least one-third of Canadians had ancestry that was neither French nor British by the 1960s. Today, most immigrants come from China, the Philippines, and India, and a quarter of the county's population is conversant in languages besides English and French. In 1937, John Buchan, the Governor-General of Canada remarked that immigrant groups "should retain their individuality and each make its contribution to the national character," a sentiment echoed by contemporary multicultural policies. In the first quarter of 2022, Canada landed 114,000 new Permanent Residents.
Y-Axis Middle East's guidance counselors can assist you in determining your eligibility for - and interest in - various programs, while helping you navigate the regulatory and bureaucratic hurdles required. The Express Entry system is for skilled workers and is comprised of three programs: Federal Skilled Worker Class, Canadian Experience Class, and Federal Skilled Trades Class. Each program has different educational and work experience criteria - and Y-Axis will help you target the most suitable one based on your profile and personal requirements.
All candidate visa programs, including others not referenced, require English proficiency exams. Y-Axis Middle East has comprehensive training services to better prepare you for the tests. Both the coaching and the test-taking take place in-house, at the company's own IELTS center.
One satisfied candidate said: "The best decision we have made in our immigration journey is trusting Y-Axis. It is a pleasure dealing with one of the best consulting and immigration firms. The services rendered are amazing with continuous support, follow-up, and effective guidance."
If you haven't gotten the message by now, OK, here it is: run! Yes, you too! Hurry!
Go to https://www.y-axis.ae/migrate and get ready to book your ticket West! OK, you're right - it's too early for that, but you get the idea now. Who knows when they'll reach their quotas and get back to their normal pace?!
Sponsor Ads
Report this Page
Created on Jul 7th 2022 23:11. Viewed 91 times.
Comments
No comment, be the first to comment.