The Benefits of Outsourcing Your Recruitment Process to Labour Hire
by William Lusk
One Stop Media
Employees are the backbone of an organisation and the success of a business relies on the true grit and adeptness of an employee. However, in the changing global economy in Australia, recruiting and hiring the right candidates is a lot difficult. You as an employer need to keep up with the new recruiting technology and social media, develop relationships with successful candidates and ask the right questions. So, what should be done, the best solution to this is outsourcing your recruitment process to labour hire employment agencies. They will handle the entire hiring process according to the values, culture and your business goals.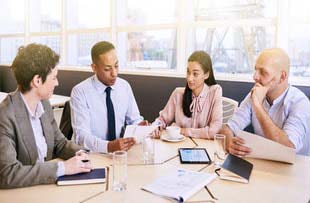 Here are few more benefits of outsourcing.
· Streamline Recruitment Efforts
Engaging a labour-hire agency allows businesses to streamline their recruitment efforts. These agencies provide a consistent methodology to recruiting that is applied uniformly across the organisation. This feature is especially important for businesses with multiple locations or entities. Having a streamlined approach also eliminates confusion by keeping candidates, hiring managers and executives well informed throughout the entire hiring process.
· Saves Time
Time-saving is another significant benefit of outsourcing your recruitment process. For instance, if a vacancy is not filled for a longer duration, it may lead to negative impact on company's performance. Labour hire agencies have vast experience in challenging the time to hire deadlines and assist you in recruiting the appropriate candidates in the right time.
· Increase Candidate Quality
As you know that employees are the backbone of an organisation, so it is vital to choose the ideal candidates. However, in-house recruiters who are pressed for time to fill a position have to go through a lot of profiles and may not look at the qualities that persuade a candidate to the required position. On the other hand, labour-hire firms are bound to screening and tracking the candidates and help you find the right candidate in time and according to your requirement. Labour hire firms like the First Personnel in Melbourne have a database of job seekers and so they can certainly form a reliable barrier between you and the quality candidates.
· Reduces Cost
This is one of the top and the biggest benefits of outsourcing the hiring process. Many organisations spend a lot of money on advertising on job boards, background screening, and applicant tracking systems, recruiting technology or waste a lot of money through high turnover rates. These all costs are rolled into one when organisations outsource recruiting. Other ways costs get reduced through outsourcing recruiting includes the shared risk and streamlined process.
· Tailor Made Hiring Process
Another fantastic benefit of outsourcing the recruitment process is having a dedicated support team that will look at every aspect of your hiring process. From company culture audits to candidate sourcing, to bespoke induction programmes, labour hire agencies can be a one-stop solution. If you only wish to outsource certain stages of the recruitment process, then certain flexible solutions are also available with these firms and all the hiring process is customised according to your requirements and industry type.
The above-mentioned are few of the benefits of outsourcing the recruitment process to labour-hire firms.
Report this Page
Created on Feb 12th 2018 03:15. Viewed 273 times.
Comments
No comment, be the first to comment.