The Benefits Of Consuming Fruits And Vegetables | Jain Farm Fresh Foods Ltd.
by JainFarmFresh Foods Ltd
Largest food processor industry
Fruits and vegetables are an extremely crucial part of our everyday diet. They are the primary source of all the essential vitamins and minerals we need to maintain our health and function.

Regular consumption of fruits and vegetables protects against some serious illnesses.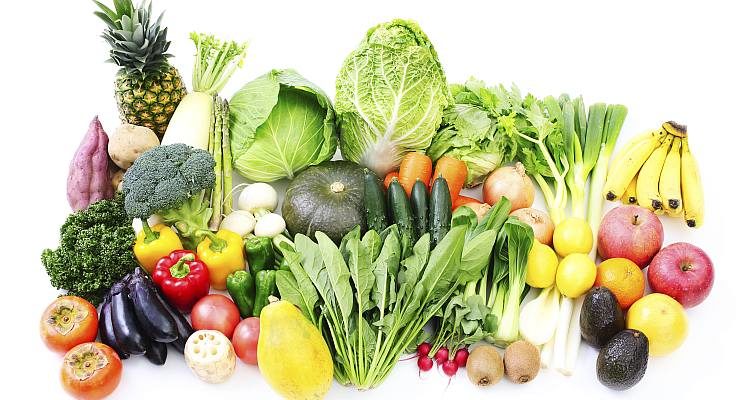 Some of the diseases that fruits and vegetables prevent are:
Cardiovascular Disease
A study has revealed that regular intake of fruits and vegetables reduces the risk of cardiovascular diseases by almost 4%. This study was conducted on approximately 5 lakh people.
Blood Pressure
A trial procedure known as the Optimal Macro nutrient Intake Trial for Heart Health (OmniHeart) revealed that a fruit and vegetable-rich diet lowered blood pressure, even if the diet contained unhealthy fats.
Cancer
Regular consumption of fruits and vegetables led to the prevention of certain kinds of cancer. A study spanning 22 years revealed that women who consumed more fruits and vegetables during adolescence had a 25% lower chance of developing breast cancer.
Diabetes
Consuming fruits and vegetables lowers the risk of type-2 diabetes. A study carried out with 2,300 Finnish men proved that vegetables and fruits, especially berries, reduce the risk of type 2 diabetes.
Fruits and vegetables have a tendency of becoming inedible in a short span of time. They have to be consumed almost immediately to prevent them from going bad. As a result of this short span of time, the internal nutrients and minerals are also lost.
A way to tackle that problem is fruit and vegetable processing.
The process of processing increases the shelf life of fruits and vegetables. It also keeps the nutrients and minerals locked in for a long time. Hence, you can consume processed food and vegetables for a more extended period of time. An entity that has made giant strides in the business of food processing is
Jain Farm Fresh Food Limited. Their products are very popular due to their longevity and quality.
The various kinds of processes that are included in the food processing process include:
Sponsor Ads
Report this Page
Created on Jan 23rd 2020 00:19. Viewed 369 times.
Comments
No comment, be the first to comment.