The Benefits & Costs of Company Incorporation Singapore
by Sneha Patil
Top Singapore Company Registration Company
When an entrepreneur plan to start a business, it is obvious to arise a few questions on his mind. "Which location will be ideal for bootstrapping?" "What is the best business structure in Singapore?" "How friendly Singapore government policies are for start-ups?" "What are the benefits of the private limited company?" "How much cost does company incorporation Singapore takes?" You will look for the answers to these questions before taking the final plunge.
This guide will give explain the benefits of Singapore company incorporation and an idea of the cost of registration.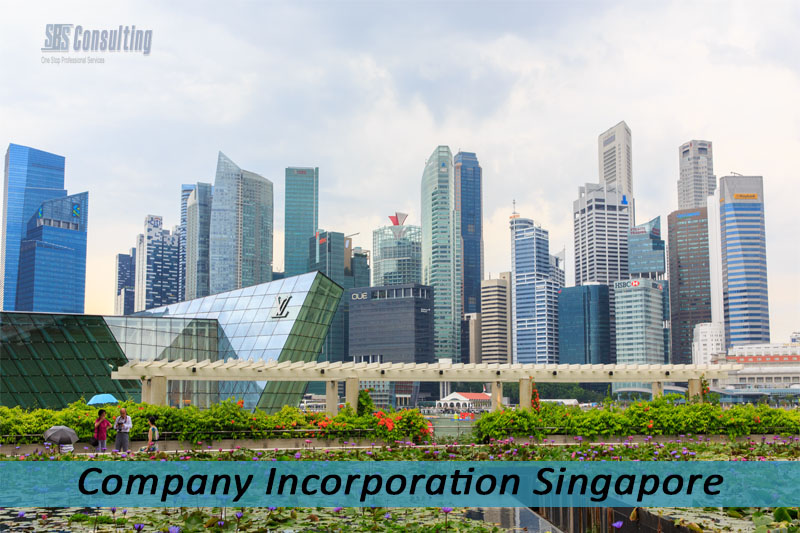 What are the Benefits of Company Incorporation in Singapore?
In Singapore, many of aspirants prefer private limited company as the best choice for incorporation. To begin with, let us leaf through the benefits of the private limited company (business structure).
Limited Liability:

Protection of personal assets of the shareholders is guaranteed even in the business face any loss or could not repay the debts. Their liability is limited up to the amount of money they have invested in the shares of the business.

Separate Legal Identity:

It has its own separate identity, distinct from its members (shareholders & directors). It can own assets and can sue or be sued in its business name.

Perpetual Succession:

The company continues to endure even after the death, resignation or insolvency of shareholders or directors.

Raising Capital is Easy:

Company's capital can be raised any time after the incorporation by bringing new shareholders or issuing new shares to existing shareholders.

Credible Image:

An incorporated company portrays a better image of the business among the potential customers, suppliers, creditors, and others. They take the business more seriously and are willing to associate with it.

Ownership is Easily Transferable:

The ownership of the company can be wholly or partially transferred, either by selling shares to other shareholders or issuing new shares to additional shareholders.
Besides the benefits of the private limited company in Singapore, there are many other advantages which you can tap into when doing business in Singapore.
Incorporation Process is Easy: The process of company incorporation Singapore is easy and effortless. It involves just two simple steps: 1) Company Name Approval and 2) Company Registration. You hardly get to experience any involvement of bureaucracy in the procedures. The timeline required for successful Singapore company incorporation is very less unless the name application requires some additional approval. Luckily, it is possible to incorporate a company in Singapore with just a sum of S$1. 100% Foreign shareholding is allowed as per the law.
Progressive Taxation Regime: A Singapore-incorporated company is entitled to enjoy a plethora of tax benefits under the local jurisdiction. While the headline corporate tax rate is 17% only, there are exemption schemes to lower the effective tax rates. For instance, a newly incorporated company can enjoy zero tax exemption as long as it meets the requirements of the authority.
The effective corporate tax rates for companies (both new and existing ones) is 8.5% under the partial tax exemptions. There are no capital gains tax and dividend tax. The wide network of more than 70 Double Tax Agreements (DTAs) prevents tax payers from paying double taxation.
Availability of Funding Assistance of Government: The government of Singapore has always been supportive when it comes to enhancing its economy. It encourages foreign investors and entrepreneurs to come and contribute to its economy by facilitating pro-business policies in the Republic. The government has rolled out several initiatives to provide succor to the startups through its various programs such as cash grants, incubator schemes, debt financing schemes, tax incentive schemes and equity schemes.
The factors such as skilled labor, world-class infrastructure, strategic location, wide transportation network, high quality of life, etc. are also contributing to its image as the best business hub.
The cost of company incorporation is affordable when compared to many other developed jurisdictions. Many firms are offering A to Z requirements of your company incorporation needs such as documentation (M&AA, Form 45, Form 45B, etc.), checking name availability & reservation, company profile, company seal, share certificate(s), company kit, bank account opening assistance.
You will get complete assistance throughout the process of company incorporation Singapore. You may consider firm like SBS Consulting as the firm offers a comprehensive incorporation package at just S$699 (including ACRA Fee) along with free corporate secretarial services and registered office for one year.
About/Bio: SBS Consulting Pte Ltd is one of the leading incorporation specialists in Singapore. The unrivaled combination of competitive price, experienced team and quality-driven solutions sets the firm apart from its competitors.
Contact us:
SBS Consulting Pte Ltd
Visit: https://www.sbsgroup.com.sg

High Street Centre,
#17-02, 1 North Bridge Road,
179094 - Singapore
Phone: (65) 6536 0036
Email: info@sbsgroup.com.sg
Sponsor Ads
Report this Page
Created on Sep 12th 2017 23:38. Viewed 493 times.
Comments
No comment, be the first to comment.