Singapore Company Registration: Start with a Limited Budget
by Sneha Patil
Top Singapore Company Registration Company
So, you have the great business idea and want to capitalize on it, but running short of money to get the business off the ground? If you have chosen Singapore as your business destination, then do not worry. As per the local jurisdiction, you need just S$1 as paid up value for Singapore company registration. There are certain pro-business components, which makes the city-state an entrepreneur's paradise. You can also implement some creative ideas and shrewd planning to take the final plunge.
It makes sense to have a limited budget in the initial days of the potential and new entrepreneurs. But, that does not mean that you cannot set up or grow your business with that very little money. It is possible if you tactfully combine the aspects such as skills, work ethics, and marketing know-how. You may apply this smart tactic on your company registration Singapore venture as well.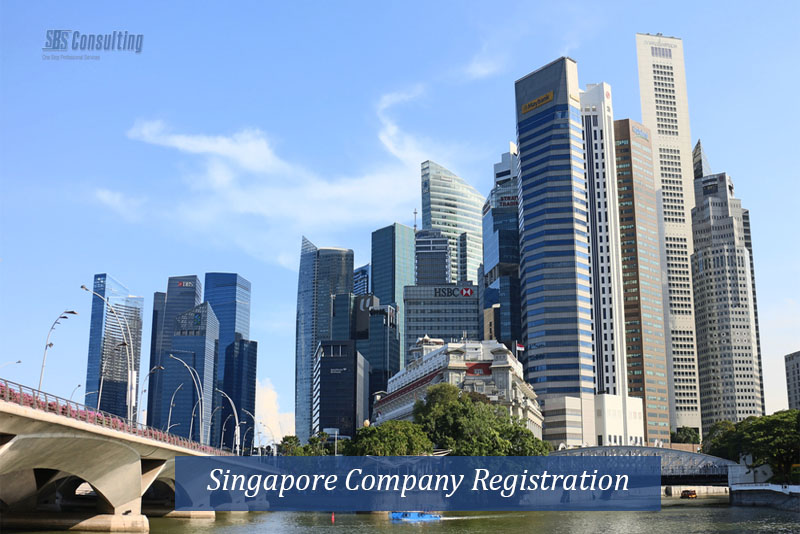 Before diving a little deeper into the topic, let us know the ins and outs of the process of company registration Singapore well.
Singapore Company registration is a two-step method: 1) Company Name Approval and 2) Company registration (filing of application form). Both steps would not take much time unless the name application requires the approval of the external authority. The process is online, and thus, it involves a very minimal bureaucracy.
What are the key requirements of company registration Singapore?
At least one local director who is either a citizen, a permanent resident or a bearer of Employment or Entrepass in Singapore.

The number of shareholders has to be between 1 to 50.

Minimum paid-up capital required is S$1.

Registered office address can be residential or commercial.

The appointment of company secretary has to be done within 6 months from company incorporation.
The amount of paid-up capital and the usage of residential office address makes your journey towards entrepreneurship easy and hassle free. Above all, the government of Singapore has rolled out dozens of funding programs for the start-up business. Along with this, the private funding assistances are also readily available from angel investors and venture capitalists. These are some of the reasons why Singapore is rightly called as a startup-friendly business hub.
What are the surefire ways to minimize your business operating cost?
Work from Home:

Since the rental cost of commercial properties in Singapore is exorbitantly high, it is better to operate your business from the comfort of your home. As mentioned above, the authority also allows the entrepreneurs to use their residential address as the registered office address.

Do It Yourself:

You would have to wear multiple hats in order to manage various aspects of your business. It makes sense not to delegate the jobs and hire employees at the teething days of the startups. Managing employees requires a substantial amount of capital which a start-up hardly could afford. If managed effectively, Do-It-Yourself could be beneficial for the newly- incorporated business.

Build a Low Budget Plan

: Running a business without a budget plan can be a painful experience. Nasty surprises will surely await you in the future. You would end up spending lots of money. It may lead to the unpleasant situation. So, you must build a low budget plan for your upcoming business venture.

Use Free or Web-based Software Solutions:

Rather than spending money on software, you better go for open-source or web-based software (available at a cheaper price).

Harness Social Media as Marketing Tool:

Create accounts on popular social media sites such as Facebook, Twitter, LinkedIn, Instagram, etc. and start campaigning about your business for absolutely free. The impact of these powerful social media sites is immense in this age of the internet.

Sell on E-commerce Sites:

Leveraging the platform of online world or e-commerce is best for getting your product or service to a wide target audience. It is cheaper and efficient than using the shops of bricks and mortar.
Most experienced investors believe that investing too much money is riskier than too little money. A smart entrepreneur can build a better business with a little money. It is just a matter of firm determination, dedication and hard work of the entrepreneurs. If you are determined to achieve your dream, so what is deterring you from taking the plunge into Singapore company registration?
About/Bio:
SBS Consulting Pte Ltd is a corporate firm whose key area of interest is Singapore company registration service. Apart from this, the firm also deals in allied services including accounting & bookkeeping, corporate secretarial services, and XBRL filing.
Sponsor Ads
Report this Page
Created on Aug 31st 2017 01:16. Viewed 693 times.
Comments
No comment, be the first to comment.