Soothe Painful Stings & Promote Skins Healing With This Oxygen Skin Toner Spray
by PRC Agency
PR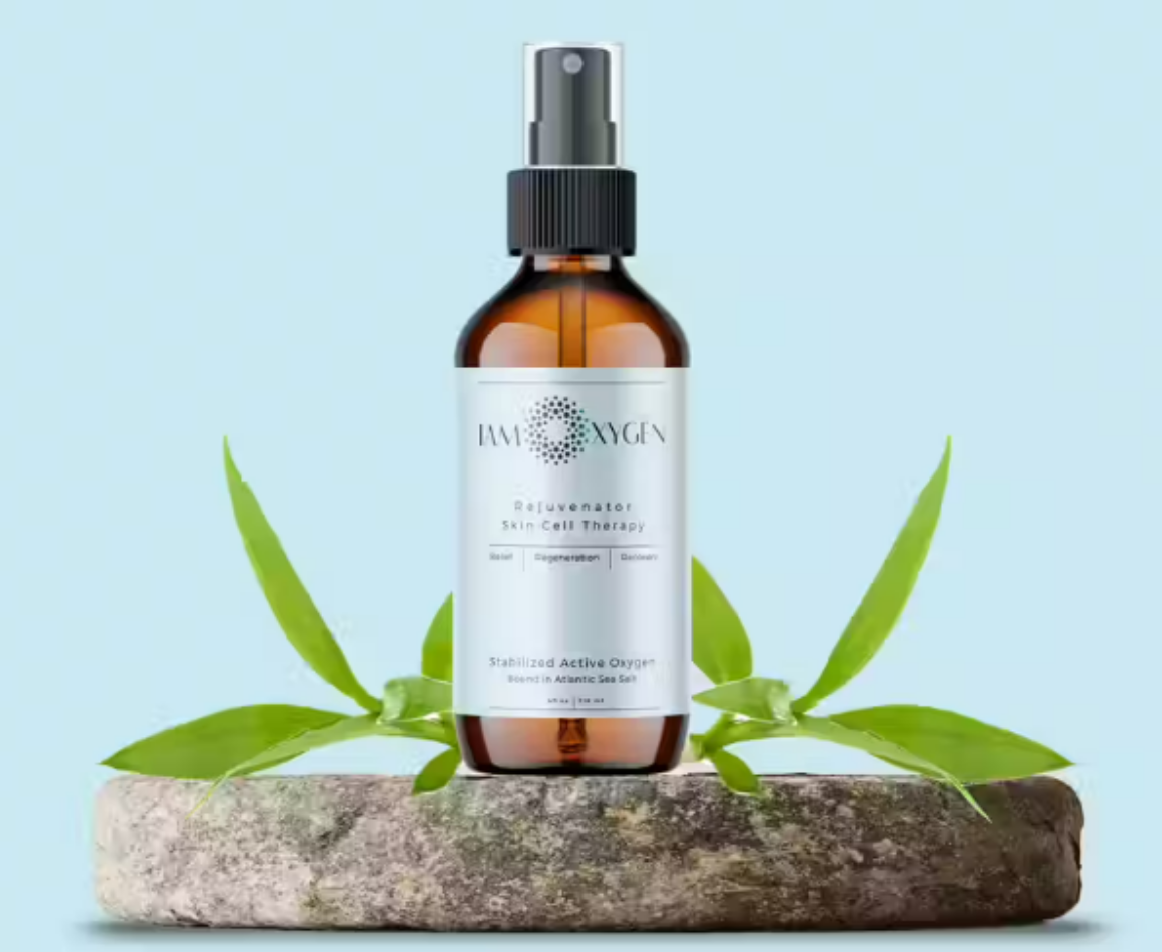 Don't let bug bites and sunburns ruin your next vacation! Pack the Rejuvenator skin cell the spray from IamOxygen for natural relief from swelling and irritation!
The new skin spray from the bio-oxidative therapy brand is a convenient solution for alleviating the pain and inflammation related to bee or wasp stings and insect bites. The toner soothes irritated skin, promotes collagen production, and nurtures and calms skin.
Order the Rejuvenator today at https://iamoxygen.com/product/rejuvenator-iamoxygen-skin-cell-therapy-2
The latest addition to IamOxygen's product range has been formulated using a powerful concentration of dissolved active oxygen. Derived from 100% natural ingredients, the toner is gentle enough for use on children and people with sensitive skin.
Research into TOT (topical oxygen therapy) for treating wounds has suggested that angiogenesis, the formation of new blood vessels, is directly linked to oxygen levels in the skin. Since it increases epidermal oxygen levels that have been associated with cell regeneration, the Rejuvenator can be used to promote healing and counteract the inflammatory and irritating effects of insect venom.
Moreover, it can reduce and replenish moisture and balance epidermal pH levels, returning your skin to homeostasis and enabling it to fight infections. In addition to bites and stings, it is known to soothe pain and inflammation caused by sunburns, canker sores, scratches, and wounds.
Containing 1000 individual sprays of stabilized, bio-available oxygen, the skin-soothing toner is ideal for treating bug bites and stings while you travel. You can also use it throughout the day and on the go for added protection your skin from pollutants.
About IamOxygen
Pioneering at-home oxygen therapy, IamOxygen is dedicated to offering you chemical-free alternatives to everyday skincare products. Moreover, the vegan, cruelty-free brand has made a commitment to choosing sustainable business practices and plans to convert all of its remaining plastic packaging to hemp-derived materials by 2025.
A spokesperson for the company said, "Feel the pain float away and speed the healing after medical spa treatments, sunburns, wounds, bites, scratches, stings, abrasions, acne, cold or canker sores, to name a few. IamOxygen is safe to use on any part of the body."
IamOxygen has concentrated the healing potential of pure, active oxygen into a convenient skin spray - find the natural, organic skincare alternative by visiting the online store!
Discover the oxygen therapy range by visiting http://iamoxygen.com
I AM OXYGEN 221 25th Street, Ogden, UT 84401, United States Website http://iamoxygen.com
Sponsor Ads
Report this Page
Created on Jan 19th 2023 04:46. Viewed 29 times.
Comments
No comment, be the first to comment.