Supplemental Anti-Inflammatory Oxygen Skin Spray For Babies Relieves Diaper Rash
by PRC Agency
PR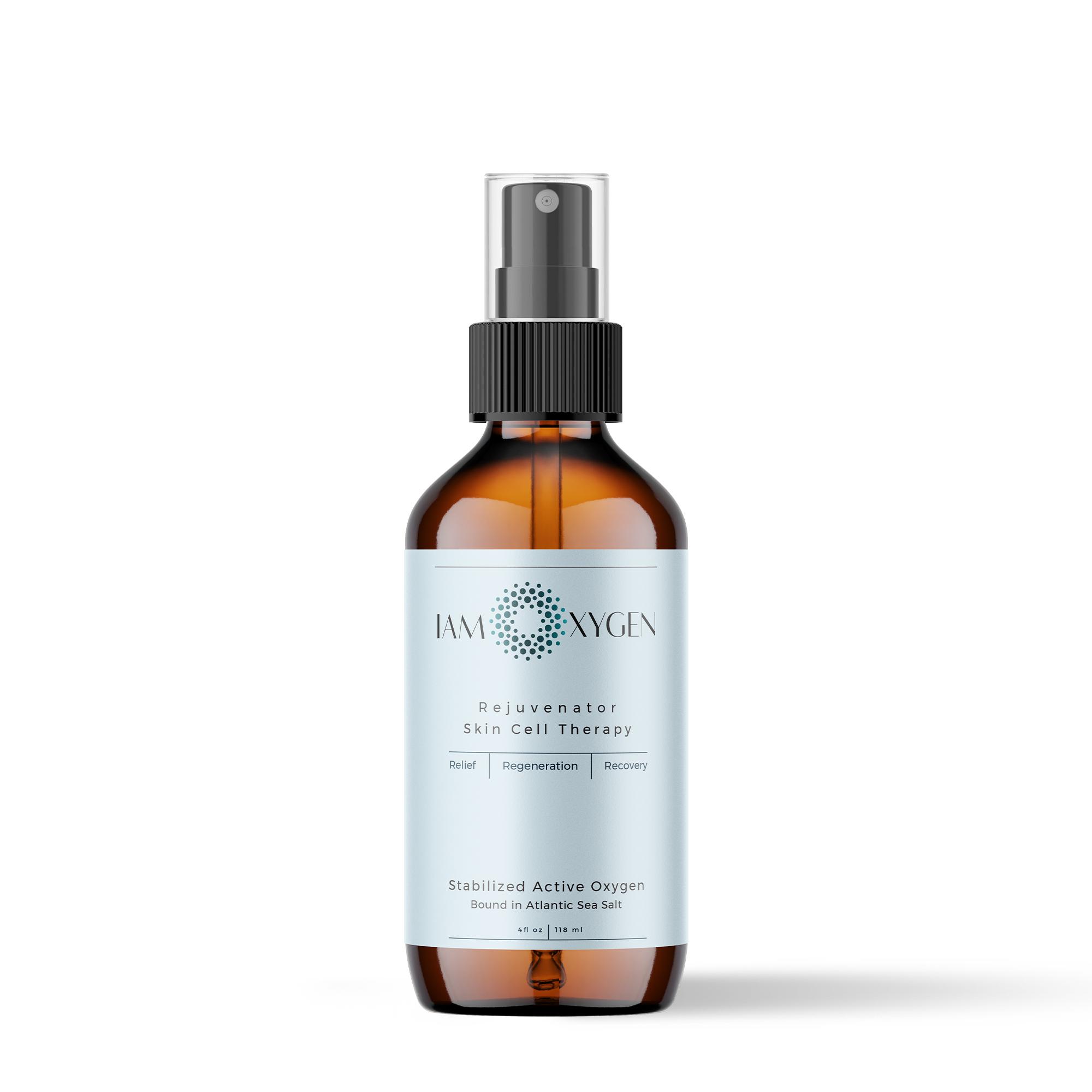 Let's be honest - baby rashes are the worst!
They make babies uncomfortable, which of course, makes us even more uncomfortable.
That could stop today with I Am Oxygen's new Rejuvenator spray!
The product contains natural ingredients that help stimulate the skin's natural oxygen delivery processes. As such, it supports skin cell repair and regeneration, and helps prevent the further growth of bacteria, and clearing out clogged pores.
Find more details at https://iamoxygen.com/product/rejuvenator-iamoxygen-skin-cell-therapy-2
I Am Oxygen's Rejuvenator spray will aid in various aspects of skin nutrition, repair, and other health benefits. Suitable for babies, the mist is a healthy source of nutrients for maintaining radiant and soft skin. Oxygen is known to accelerate wound healing, that is why hyperbaric chambers are used for wounds. I AM OXYGEN Rejuvenator skin spray is proven clinically safe for all mucus membranes on the body and is PH balanced. Perfect for babies precious skin. It immediately offers the relief both babies and parents need.
"The air around us is made of 21% oxygen, and 10% of the oxygen used by the epidermis comes from the air," said a company spokesperson. "The antimicrobial action of oxygen occurs when it is converted to a superoxide ion by leukocytic NADPH oxidase, which makes it extremely toxic to bacteria. In this case, a happy bum means a happy baby," they added.
According to I Am Oxygen's representatives, the regenerative qualities of oxygen are advantageous for speeding up wound healing, improving cellular metabolism, reducing skin irritations, and could destroy anaerobic bacteria. Oxygen is known to have an anti-inflammatory and an anti-bacterial effect.
Each bottle of the Rejuvenator produces 1,000 sprays and contains 350,000 ppm of pure stabilized bio-available oxygen sodium chloride, distilled water, and other pH-balanced nutrients and trace minerals.
Due to oxygens antibacterial effect, the oxygen nutrients in the spray may stimulate the release of reactive oxygen species that can be toxic to pathogenic microorganisms. Active or excited oxygen is a natural occurring process; when lightning strikes, 03 or hydrogen peroxide is produced, this is how nature purifies itself. I AM OXYGEN uses a proprietary process to dissociate the oxygen molecule from the water, when the electrical current is applied the hydrogen gas is released and the oxygen molecules become stabilized in a saline solution. This creates the very powerful O4 molecule or oxozone.
The Rejuvenator spray is exceptionally gentle on your baby's skin, leaving no side effects like burning sensations, irritation, stinging, redness, or swelling. As such, the product is suitable for babies and can help relieve diaper rash.
I Am Oxygen's natural spray also aids cell regeneration, which supports a faster cell turnover and increases the rate of healing for recent scars.
About the Company
I Am Oxygen develops natural oxygen-based products that improve energy, immunity, and recovery. Aside from its Rejuvenator spray, the company also produces drops for nasal hygiene and internal cell therapy.
Rashes are no joke! You can get a Rejuvenator spray today and make diaper rashes a thing of the past!
Go to http://iamoxygen.com to find out more!
Sponsor Ads
Report this Page
Created on Sep 11th 2022 02:07. Viewed 113 times.
Comments
No comment, be the first to comment.