Scams Your Business Needs to Avoid
by MC P.
Marketing
Businesses are always vulnerable to fraud and scams. This article will help you learn about the different kinds of corporate scamming that business owners need to watch out for!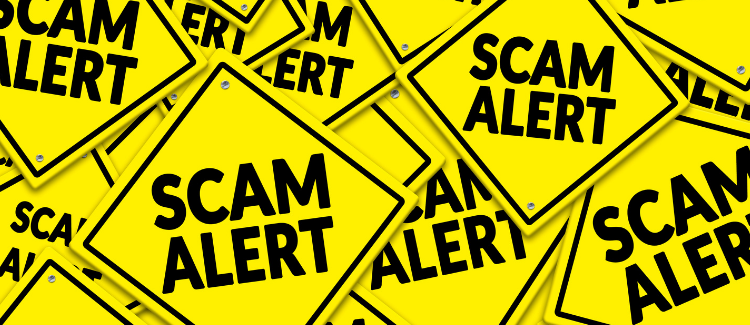 The Digitalisation of Business Scams

With the digitalisation of businesses, many entrepreneurs are finding new and exciting opportunities. They may continue their existing company in some way or start up completely anew with different goals.
Global digitalisation has created a lucrative side for those who offer services, but it is not just them. The benefits of this global phenomenon also extend to criminals looking at accessing other establishments' funds through illegal means with the use of technology.
The con artists are getting more creative. They've started targeting businesses under the guise of "business-to-business" transactions. It can be surreal to think that someone will go as far as registering a company just for scamming other companies - but this happens on a daily basis!
Watch Out for these Corporate Scams
To protect your business from corporate fraud, you need to be aware of the kinds of scams that can put a dent in your company funds.
Fabricated Invoices - Invoice scams are becoming less prevalent, but they still exist. These scammers will create a fake invoice that looks legitimate to trick you into thinking the company is real and needs payment for something important like office supplies or domain hosting services.

The person who verifies invoices should always be careful and confirm the authenticity of an invoice before paying it.
Directory Listing Scams - Your company might receive an offer for SEO directory listings for "free" at first, but there will be a catch. A bill charging you for the full service will come at the end of the month. It is an accurate invoice because you have shared the necessary company information!
Equipment Leasing Scams - The right partner can help your business reduce costs without leaving you high-and-dry. However, there are plenty of unscrupulous businesses that promise low rates on equipment leasing but offer nothing more than empty promises. These corporate scammers will try their best to get a signature from you on an agreement that might have a few blank details.

If you're asked to sign something without knowing the full details or if they claim that it will be filled out later, don't do it! This may be an indication that they want your trust and will take advantage later.
Increase Your Company's Cybersecurity
When dealing with any company, it's important to assess their legitimacy. You can do this by looking up the business on Google and seeing what other people say about them or by looking for other tangible proof that they are who they say they are - like feedback from past customers and employees.

The outsourcing of your business should be done with care and attention. Careful consideration must go into which company you choose, because the investment can either add value or cause a drain on resources!
Onboard trusted companies like
Macropay
to handle the
payment processing
side! Learn more about this
here
!
Sponsor Ads
Report this Page
Created on Feb 24th 2022 09:42. Viewed 135 times.
Comments
No comment, be the first to comment.