Role of Printing Boxes in Brand Promotions
by Ken Wilson
Printingblue
Want to experience exponential growth for your business? Printing boxes with apt branding features can hit that mark with grace!
Have you been around retail outlets lately? What draws your attention? The colorful and creatively patterned boxes line the store shelves and make the atmosphere pleasant. Yet, there are some products that attract more buyers than others. The reasons can be many:
· Familiarity with the brand.
· Agreeing with the packaging boxes.
· Effective prices at which the items are offered.
· The products look perfect for use.
You will be surprised to know that all of the above check marks can be effectively achieved with printing on the boxes! If you are confused about how this can be possible then read on to find out more.
Create brand recognition
How do customers know of your brand? And trust it enough to select your products over the next ones? Well, spreading strong brand awareness is the key to this. This is about imparting valuable info about your brand to the consumers so they become aware of your brand identity. These include:
· The distinct brand logo – visual displays cater to a high number of buyers and make it easy for them to remember the illustrations.
· Artistically printed brand name – unique patterns and fonts make the printing more spottable.
· Relevant colors that are true to your brand image.
· Interesting tag lines.
If you notice, these elements cannot be seen by your intended customers without the boxes being printed with them. Branded boxes make the most positive noise at the supermarkets by providing the shoppers with what they require. When your boxes fall within these guidelines, they are bound to be seen more, spreading brand recognition.
Most famous brands sell on reliability. Customers prefer them because their packaging boxes have imprinted the brand's image onto the customers' minds well enough for them to be oblivious of the other product choices. Your brand can reproduce this phenomenon with apt brand elements printed on your products' boxes.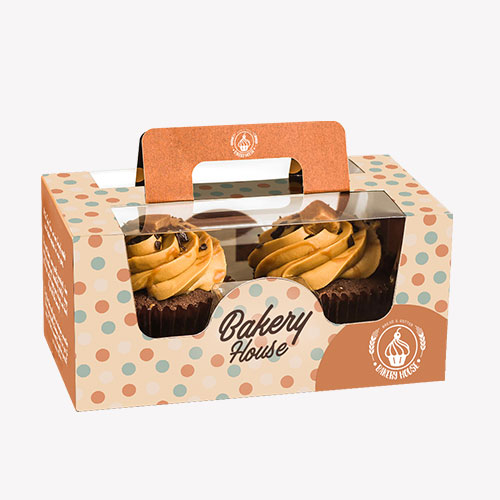 Enhances products' visibility
Buying products that look appealing is the norm in consumer markets. This is the reason why an increasing number of brands have now taken over this strategy to make their products visible. In addition to displaying the boxes with your brand title, they can also be converted into brand promotional tools.
In stiffly packed markets, creating a niche is not an easy task. But your boxes can make it easier. They are the ideal canvas to draw the buyers' attention through artistic designs and relevant information. Customers first notice the products because of their packaging. Second, they feel persuaded to read the contents to know more. This chance can be used well if your boxes hold crucial product info that the customers consider before making a purchase.
There is also a host of other important data that can be conveniently placed on your packaging boxes. These are:
· Brand's origin and work ethos.
· The whole product line available.
· Manufacturing details like ingredients used, handling instructions, expiry dates, production process used, etc.
· Guidelines to use the products for maximum gain.
Customers are very aware of their demands and what to expect from brands. Reading this info of your boxes can provide them with a solid reason to buy your products. So, printing boxes with such relevant details make sense!
Construction options available
Another important role that printing provides is giving you the freedom to utilize an array of material choices. You can get the material that fits your chosen distribution channel and print on it for the maximum benefit. Corrugated, cardboard, Kraft, and more options are there for you. These have a common ability to be printed with all types of inks and textures. Your brand's personality can be improved with the inclusion of modern printing techniques.
Customers' focus tilts towards products that look the part. Moreover, their future purchases depend upon how they perceive the products to be. That is, how effectively the products reach them. As buyers open the boxes, they expect to see the products in good shape and as shown on the cover. If this happens, it would help the brand to secure future orders. A failure in delivering rightly can cost refunds and loss of customers' trust. Printing helps in this process by:
· Allowing you to state the handling precautions so the products are dealt with appropriately.
· Informing the retailers to store the products at the required temperatures. Food items are perishable and need certain conditions to remain fresh for longer.
· Opening instructions can aid the buyers to open the boxes from the right angle without spoiling the contents.
Without printing, all these vital guidelines cannot be conveyed with precision. Your brand and products need a durable and strong printing style to sustain for longer.
Encourage instant purchases
Every brand wants to generate impulsive shopping on the customers' end. How is this realized?
Printing plays a major role here too. There are numerous ways in which customers can consider your brand more seriously:
· Engaging content. Creative promotional texts make the boxes a worthwhile read.
· Colorful designs that capture and generate interest from the target customer base.
· Elevate the brand's overall perception. Rival products would not look so tempting when your boxes are printed with exquisite patterns.
· Persuade customers that the products are their ideal choice.
· Include patterns and textures that go well with the essence of the products.
Such unique inclusions make the products worth buying. Customers first consume products visually. Graphics help to impart knowledge about what the brand offers. This can solidify the link with your buyers and make them buy more from your brand. Printing boxes with your true and core brand sensibilities can take your brand popularity to new heights!
Conclusion
Effective printing helps to influence the buying habits of your target customers. The roles stated, make this an important part of your branding regime by fostering happy customers.
Sponsor Ads
Report this Page
Created on May 26th 2021 06:35. Viewed 157 times.
Comments
No comment, be the first to comment.