6 Benefits of Creating your own Custom Packaging Boxes For Yor Products
by Ken Wilson
Printingblue
You might have just come up with a new and innovative line of products that can push your brand to the next level. But do you realize the importance of effective packaging for your brand image? Custom packaging can elevate your brand recognition while working at the way customers imagine your products to be. Here are some top benefits that would make you shift your marketing regime to be inclusive of stunning packaging.
1. Customized boxes actually save your costs
It is a common myth that customized appeal for your brand can cause a hike in costs. Rather they help to structure your finances better with a specialized focus on increasing sales. They are styled to fit your stated objectives more precisely than you could ever imagine!
The boxes are made out of affordable materials like Kraft cardstock, corrugated, and cardboard to name a few. More support to your products would mean lesser damages and hence lesser replacement expenditure. This surely proves beneficial to sell through building a positive repute in the market.
Moreover, the boxes are built in perfect sizes, avoiding wastages and acquiring too big dimensions for your items. Also, the cushioning provided by the boxes curbs the inclusion of extra protective layers and fill-ups. Expert box manufacturers can carve out fit-to-use boxes that can help you minimize your total costs and able you to appear as a more reliable brand name.
2. Lowers delivery turnaround times
Many a time, the customers complain of receiving their products later than promised. This could be because of varied reasons. Delay in acquiring the right packaging can be one of the factors behind this delay. With tailor-made boxes, your worries can be significantly reduced. You won't have to look for the right box for your deliveries as you can have one made on order.
Moreover, such packaging is easy to assemble so you will also save on packaging time and effort. These exceptional qualities of these packages make them an indispensable unit of your production and transport processes. Employing these would earn your brand better respect and enhanced customer experiences; both of which effectively fuel a frequent flow of repeated orders.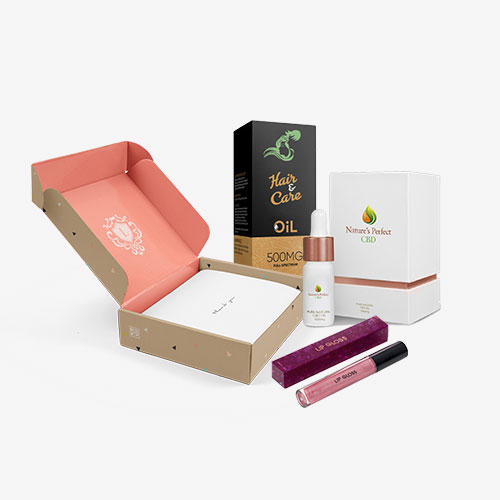 3. Add an individual appeal
Reflecting your brand's identity on the boxes is a productive way to get to your customers quickly and impact fully. Designing your boxes is a convenient method to add your brand logo and enable more buyers to see it off your products' packaging. You can also choose the colors and images that would define your brand aptly. There are no set boundaries and no specific framework that you have to adhere to when styling your boxes. You can get as creative as you want to educate the customers of your brand's existence in the market.
Consumers generally attach a favorable brand image to products that appeal professionally and have a strong sense of reliability attached to them. Their packaging seems fit for their requirement allowing buyers to buy what they are looking for. Such freedom of expression enables you to directly involve your target buyers within your custom packaging.
4. Help you be distinguishable
Why do brands spend fortunes on promotions? It is invariable to be known as a distinct business entity. Rivalry is dominant in almost all industries and this encourages brands to try to be more visible to their shoppers. One effective option you have is with these boxes advocating this message for your brand.
Out of all other promotional platforms, the boxes stand out due to their immense potential to be viewed by a large number of passing-by buyers. Most people buy items from store shelves that they may not have originally intended to. Impulsive buying is important to let your brand sales reach the sky!
The boxes can be imprinted with unique features of your products and persuade clients of your brand's worth. These add more value to your brand identity as their appearance helps to make the products more valuable. Well-designed boxes help to grab attention immediately and ensure that the customers will remember your brand image for a long time.
5. Make packaging feel exceptional
The more you spread uniqueness associated with your brand, the more intrigued your customers would be to try your products. This is a new trick in the book. With recent trends of customers expressing their unboxing process online, brands have become more conscious of their packaging. Most established brands ensure that their clients get a good feeling when they receive and open the boxes. Your brand can also make this cut with creatively styled boxes.
If your products make to the review videos, then your brand awareness would go through the roof instantly. In simple words, when your product gets good feedback and an increased viewership, then there is nothing like it. Popular brand identity makes for profitable returns on the substantially less investment made on the packaging. The buyers would be encouraged to trust your products and company name for delivering as stated and this would push your brand recognition upwards.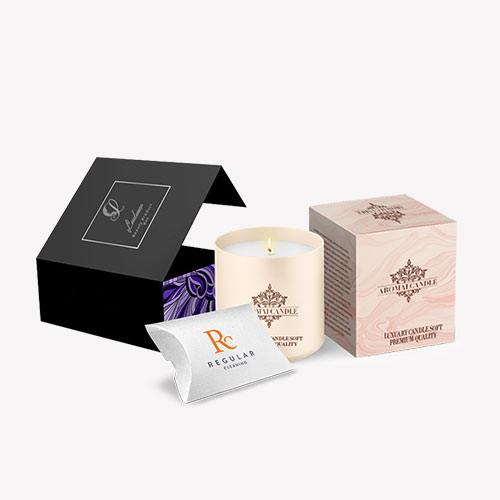 6. Spread info and product details
The boxes can be given an artistic look for customers to pick up and read the contents to know more. Such a platform is effective in educating your buyers about the potential uses and benefits of your items. The many-dimensional effects of the packaging allow all sides to be printed with the maximum details. Marketing your new products, influence new purchasers, informing of seasonal sales, and much more material can help to foster healthy communication with your prospective buyers.
Custom packaging is like a billboard that you won't have to pay the rent for and can add your desired quantity of content for a prolonged display. Most digital ads don't even have a strong retention value but the boxes can be seen by potential customers for as long as they are held by the retail stores.
Conclusion
Designing the boxes would pay off better than you would expect. Divulge buyers into impulsive buying with the help of these.
Sponsor Ads
Report this Page
Created on Apr 1st 2021 12:52. Viewed 183 times.
Comments
No comment, be the first to comment.