PRESS RELEASE: Have You Ever Dreamed Of Publishing Your Own Magazine But Don't Have The Time Or ....
by R. Weatherly
Business Professional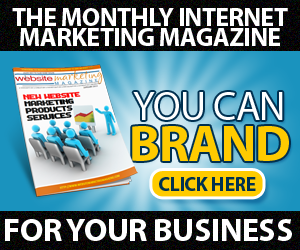 PRESS RELEASE: Have You Ever Dreamed Of Publishing Your Own Magazine But Don't Have The Time Or Money To Invest In Creating, Writing, And Editing?
Good Day Reader
For a limited time only Magazine PLR welcomes new members, with full private label rights, and fully customization features.
WORLDWIDE, NOVEMBER, 2013—Many online entrepreneurs rely on a wide variety of marketing techniques to promote their latest products, services, and affiliate programs. This often leads to purchasing ad space in online and offline publications, as well as creating monthly newsletters and marketing materials. In an effort to give online entrepreneurs more control over their marketing efforts, and to save time and money too, Magazine PLR is offering exclusive access to their online magazine.
For a limited time only Magazine PLR is accepting new members to their exclusive private label rights program. Members will enjoy access to Magazine PLR's monthly online magazine, 6+ months of archives, and a system that allows members to edit and customize their publication.
The typical monthly edition is 30+ pages long, which can be marketed as is, or customized to promote each online entrepreneurs products and services. Features such as the magazine title, logo, headers, and colors can all be customized. Ad space can be edited, added, or deleted. New articles can be added—for profit, or to promote specific products and services.
"Many online entrepreneurs have learned the value of offering their leads and clients valuable resources, such as subscriptions to monthly publications. However producing a publication that has enough heft and content to add value takes more time and skill than many business owners have time to commit to." Magazine PLR Founder Leigh Burke
While Magazine PLR is designed to be an online magazine, hardcopy print versions can be distributed too. For ease of access the online magazine is compatible with smartphones, notebooks, iPad, and other handheld portable electronic devices.
Magazine PLR members can distribute the monthly edition, and archives at their discretion. The magazine can be distributed for free to create or grow a client list, market products and services, or can be sold online or in print versions.
This unique opportunity is available for a limited time only. To learn how you can gain exclusive access to your own PLR online magazine go to http://www.globalfitnessgear.com today to learn more.
R. Weatherly
Global Fitness Gear CEO
http://www.globalfitnessgear.com
Blog:
http://www.blog.globalfitnessgear.com
Skype ID: hildogojones
P.S. Don't miss out on this one, sign up here:
http://www.globalfitnessgear.com
Affiliate Disclosure:
I am an affiliate for the company, marketer or service, if you click on any link on this page; I may sometimes receive a commission.
Sponsor Ads
Report this Page
Created on Feb 8th 2018 11:42. Viewed 343 times.
Comments