Multipolar Radio Frequency and EMS Skin Tightening | Weero
by Professional Writer
Professional Writer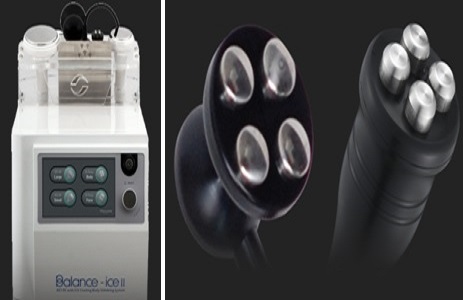 WEERO is a global manufacturer providing the most advanced and newest aesthetic medical devices and beauty devices to the world. Weero is committed to adherence to the cutting-edge standards in the manufacturing of devices. All of Weero's products are in compliance with the company's quality assurance system. All devices are manufactured under the ISO 13485 quality system.
✔WEERO Balance ICE II is the most typical body slimming device combined with RET RF and ICE Cooling in one hand-piece, and multipolar radio frequency. The best synergy mechanisms create an amazing dissolve of visceral fat and subcutaneous fat without pain.
It generates higher thermal energy (40℃ ~ 50℃) deep into the human body (about 10cm). This higher and deeper thermal energy melts subcutaneous fat, cellulite, and visceral fat. When the body's internal temperature rises up to 40°C, blood flow increases, promoting lymphatic circulation, and lymph discharges melted fat
✔Feature and Merit of RET RF: Dual fat removal technologies address whole parts of the body
· VFH (Visceral Fat Heating): The VFH system generates powerful internal thermal energy that melts visceral fat. Application: Belly
· SFH (Subcutaneous Fat Heating): SFH system generates powerful thermal energy on subcutaneous fat layer. Application: Arm, Thigh, Calf
✔Various treatment modes of EMS skin tightening: It provides various program for skin elasticity.
· 4-Polar RF for Body: Deep Heating of 0.5MHz RF Thermal Energy is delivered up to the deep subcutaneous fat layer, leading to fat reduction and skin tightening. Application: Belly, Shoulder, Arm, Back, Thigh, Leg
· 4-Polar RF for Face: The small hand-piece is effective for thin skin with lymph circulation improvement and fat burning. Application: Full face, Neck, Lymph
✔How does D-Cryo works?
D-Cryo is used to prevent RF reflections. It protects the reflected RF thermo from the dermis and hypodermis layer. Powerful D-Cryo system of low temperature up to -20℃ is able to generate VFH higher and deeper without pain.
✔Feature and Merit of D-Cryo: Safe and Synergy use with wide range of merits for users and clients
· Body Cryotherapy: Cryotherapy uses extremely low temperatures, up to -20°C for short periods of time. Research by experts and clinical studies show clients may experience contouring and tightening after cryotherapy sessions.
· Safe: D-Cryo is output simultaneously and unconditionally with RET RF to prevent burn risks. There is no damage to neurons, muscle, bone, or skin tissue.
· Synergy: Double contouring effect with melting far of VFH, SFH, and skin tightening of cryotherapy. Visible results after a few days with dual fat removal of subcutaneous and visceral fat.
Click here to contact Weero.
View more: WEERO's Multipolar Radio Frequency and EMS Skin Tightening
Sponsor Ads
Report this Page
Created on Jun 16th 2022 04:49. Viewed 118 times.
Comments
No comment, be the first to comment.