Multipolar Radio Frequency Lifting Device | WEERO
by Professional Writer
Professional Writer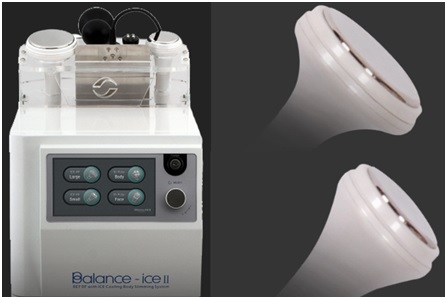 WEERO has been manufacturing, distributing, and exportingaesthetic medical devices and professional cosmetic product solutions to customers in the aesthetic industry who are looking for high-quality and cutting-edge products since its foundation in 2015.
Weero Balance ICE II Epidermis cooling for body slimming
The most common body slimming device, called Balance ICE II, combines multipolar radio frequency, RET RF, and ICE Cooling in a single handpiece. The best synergistic methods produce a remarkable, painless breakdown of subcutaneous and visceral fat.
Howdoes RET RF works?
Deep inside the human body, it produces more thermal energy (between 40 and 50 °C) (about 10cm). Cellulite, visceral fat, and subcutaneous all of fat are melted by this stronger and deeper thermal energy. Blood flow increases, encouraging lymphatic circulation and the release of melted fat when the body's internal temperature reaches 40 degrees Celsius.
Feature and Merit of RET RF Lifting Device
VFH (Visceral Fat Heating): The VFH system generates powerful internal thermal energy that melts visceral fat. Application: Belly
SFH (Subcutaneous Fat Heating): SFH system generates powerful thermal energy on subcutaneous fat layer. Applications: Arm, Thigh, Calf
How does D-Cryo works?
D-Cryo is used to prevent RF reflections. It protects the reflected RF thermo from the dermis and hypodermis layer. Powerful D-Cryo system of low temperature up to -20℃ is able to generate VFH higher and deeper without pain.
Feature and Merit of D-Cryo:
Body Cryotherapy: Cryotherapy uses extremely low temperatures, up to -20°C for short periods of time. Research by experts and clinical studies show clients may experience contouring and tightening after cryotherapy sessions.
Safe: D-Cryo is output simultaneously and unconditionally with RET RF to prevent burn risks. There is no damage to neurons, muscle, bone, or skin tissue.
Synergy: Double contouring effect with melting far of VFH, SFH, and skin tightening of cryotherapy. Visible results after a few days with dual fat removal of subcutaneous and visceral fat.
If you are looking for medical aesthetic device for all skin types, you can find them in Weero.
Click here to contact Weero.
View more: WEERO's Multipolar Radio Frequency Lifting Device
Sponsor Ads
Report this Page
Created on Oct 26th 2022 06:49. Viewed 52 times.
Comments
No comment, be the first to comment.