Manage Your Chronic Pain With Ketamine Therapy From This Top Bellevue, WA Clinic
by PRC Agency
PR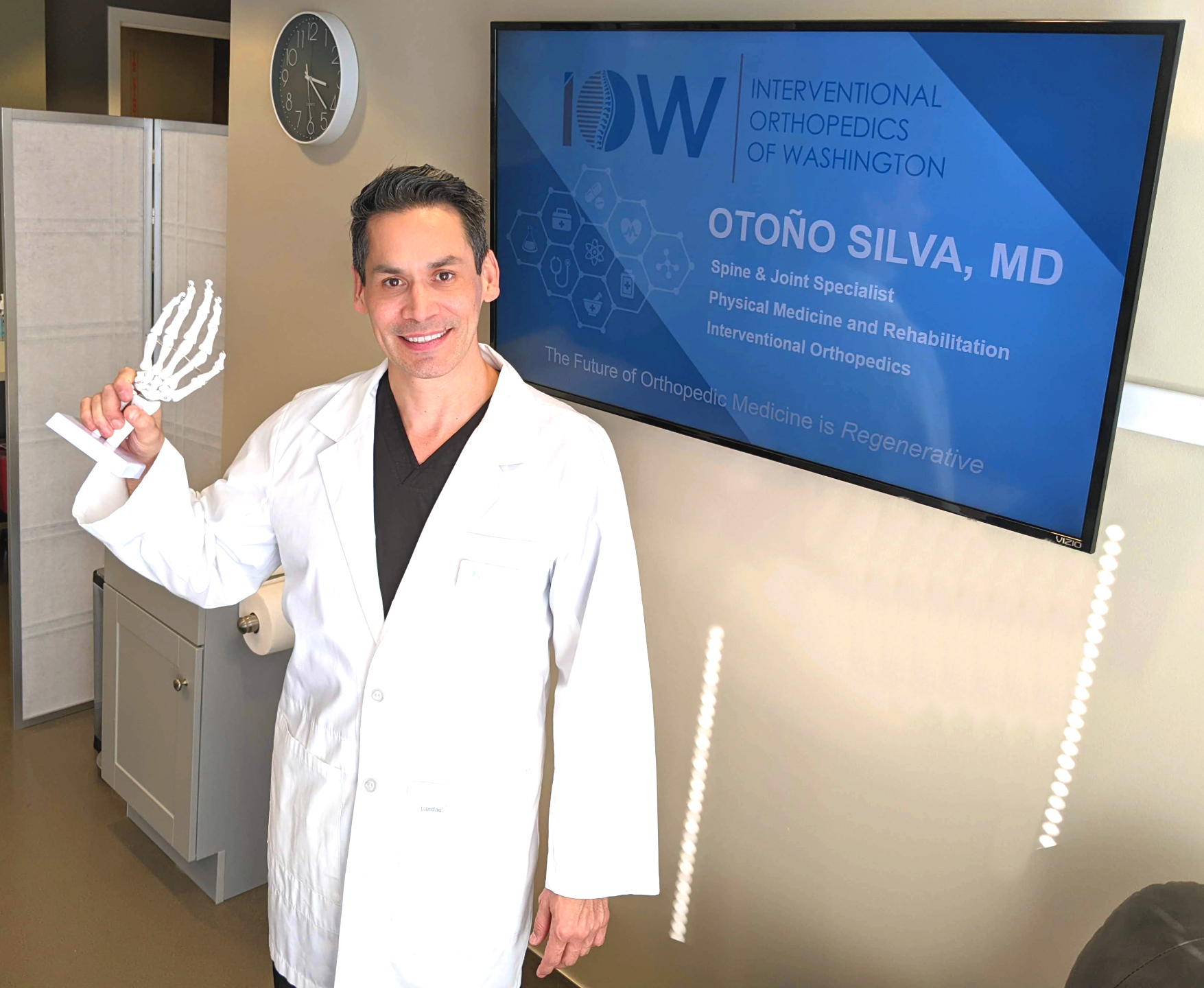 If you're looking for an alternative option to treat chronic pain, or you've tried several traditional treatments with no success for your condition – help is here!
Interventional Orthopedics of Washington now offers ketamine therapy to help individuals like yourself get relief from their chronic conditions when other traditional methods have failed.
This treatment offers you an alternative approach to treating a range of mental health disorders like chronic migraine headaches, PTSD, and chronic pain conditions such as low back pain and rheumatoid arthritis.
You can find more details at https://iowmed.com/ketamine-therapy
You see, as a Schedule III medication, ketamine is typically used as surgical anesthesia. But when administered in small dosages, it can be used as a therapy to help relieve a range of chronic conditions. 
The wellness center is committed to providing evidence-based alternative medicine to help you improve your strength and function, alleviate pain, and ultimately improve your quality of life without resorting to prescription or over-the-counter medications.
While ketamine therapy has other use cases, it can be effective in treating low back pain, cluster headaches, neuropathic pain, connective tissue disorders, and other chronic pain conditions.
Before treatment can begin, the clinicians will carefully interview you to determine whether you're a suitable candidate for the procedure. This process includes a comprehensive physical examination, a review of your medical history, and a brief psychological test to find out your state of mind.
The clinic not only treats the symptoms but goes a step further to identify and address the underlying cause of your condition for a lasting solution.
You can expect a significant improvement in your mood, behavior, and perception once the treatment has begun. You may also notice a massive reduction in pain levels, meaning you can go about your daily activities pain-free.
Besides ketamine therapy, Interventional Orthopedics of Washington specializes in a range of other non-surgical pain management techniques, including regenerative injection therapies such as platelet-rich plasma, prolotherapy, and cellular therapy, among others.
The clinic is equipped with the latest precision diagnostic tools, allowing it to understand your condition better and recommend the appropriate treatment.
Interventional Orthopedics of Washington is founded and led by Dr. Otono Silva, MD, a board-certified doctor with years of experience treating sports-related injuries, joint pain, neck pain, and back pain.
A satisfied patient said: "Dr. Silva is personable and explains every detail of the procedures he performs. He spends enough time with his patients to answer any of their questions. The staff is very professional and caring. I highly recommend this practice to anybody interested in alternative pain medicine."
Take back control of your life. Eliminate your chronic back pain without surgery using this proven alternative therapy by Interventional Orthopedics of Washington.
You can call their friendly office assistant at +1-425-326-1665 to schedule an appointment or visit https://iowmed.com/ketamine-therapy if you need additional information.
Sponsor Ads
Report this Page
Created on Apr 2nd 2022 03:41. Viewed 61 times.
Comments
No comment, be the first to comment.