Main Benefit of Access Control System and Security Alarm System
by Efficient Systems
Efficient Systems
An access control system is a mechanism to control access to a particular location. It includes an access card reader and an access card. The access card reader allows the user to enter the location by swiping the access card that contains a specific pass code to enter the desired area. Here are some of the benefits of this access card mechanism that is installed mostly at offices: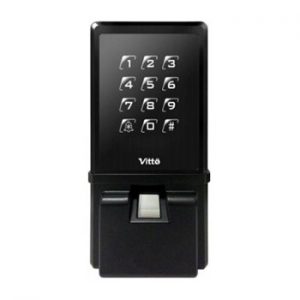 Security Of The Site
An access control system's main benefit is that it provides security to the location or the area. It helps to control who enters and exits the location. The card prevents unauthorized access, and the security alarm system alerts the administrative staff of any trespassing activity or tailgating. The security alarm system helps control any unauthorized access in any location and releases regular alerts when trespassed.
Ditch Keys
Another benefit of an electronic user database allows you to ditch keys and uninstall locks. You need not change the keys when the card is lost, and if the smart card is lost, it can be immediately removed from the database, and a new card can be issued to the employee. When an employee leaves the organization, his access can be easily deleted from the system without any hassles. These smart cards cannot be easily duplicated, unlike keys, adding more security to your office. Unlike keys, these cards give access to all doors or the ones permitted in the database in a single click. Access can be easily denied by manipulating the database, and unlike keys does not need the lock system to be changed at each door.
3. Maintain Electronic Record
You can maintain an electronic log of the whole details of the premises' ingress and egress using an access control system. This reporting of data helps to report the incidences of theft and makes it easier to narrow down who was having access at a particular time or duration. You can also restrict access for a particular location for a particular time and duration, unlike keys. You can maintain a complete electronic record of the access in the building.
4. Centralized Access
You can easily control access to multiple locations from a centralized system. This control of access helps you open some entrances for a particular group and close some entrances for a particular employee group of employees. You can also integrate the access system with your remote monitoring system to provide you with many advantages, such as saving costs on your surveillance and avoiding the installation of expensive new transport systems.
5. Instant Security
The access control system provides instant security to the office. It is not a time-consuming routine to access the location, and the waiting time is highly reduced. Installing a security guard is a time-consuming process as he identifies who's coming and going based on the photo ID. This process takes longer than simply swiping a card reader and is not considered practical for large companies. Also, faking a smart identity access card can be a difficult task and hence ensures more security.
Error-free Performance
You can ensure error-free performance with an access card system. As per the conventional watchmen approach, they might give access based on photo identity to an old employee who might not be identified to be given access for the company's security reasons since he is an ex-employee. The access control system grants access based on the smart access card possession and not emotional reasons and earlier recognition, promising an error-free performance.
Sponsor Ads
Report this Page
Created on Dec 2nd 2020 04:41. Viewed 607 times.
Comments
No comment, be the first to comment.