How Much Does it Cost to Live in an RV full time?
by TM Maria
Be a king in your own kingdom
I give you in my experience a first glimpse of the costs of living in a motorhome. This is not easy to evaluate but I will answer anyone who wants clarification. Of course, these numbers are to be taken with the tweezers upward or downward and, depending on the needs of a person's personal life.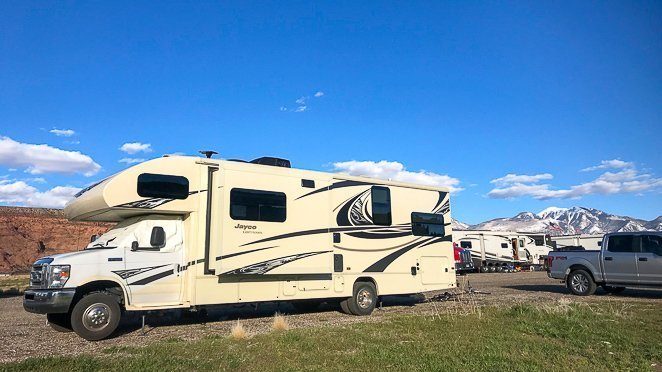 "What savings?" I will look at various financial aspects of choosing to live in a motorhome, trying to highlight all the advantages and disadvantages.

Also, let's look at the costs of living in a camper.
BUYING PRICE
The first item to consider is certainly the purchase price of the vehicle.
The choice of the motorhome is always a very personal factor. The price is an important issue, it is true, but even more important, is your inner well-being, especially in the event that the motorhome will become your home.
1st board and to get an idea of prices, go around the dealers, personally I have them all done (on the ground or in Internet consulting and various journals). When you are at the dealership do not hesitate to ask any questions, take all the time you need to inspect the vehicle and, most importantly, listen to your feelings. This is the only way to lay a solid foundation for your future motorhome life.
INSURANCE
The second important fixed cost to consider is vehicle insurance.
No fear: in this case too, insurance costs are generally much lower than those of a car! We consider that the insurance will cost on average 450 € per year + or -. To this figure, add other essential services for those who own a camper (especially if you plan to live there for a while), namely: insurance coverage for damage to windows (which includes both the windshield and the plexiglass windows of the motorhome), the fire protection cover, in case of theft, and the roadside assistance.
INTERVIEW
This third item of expenditure to be taken into account is, alas, quite unpredictable. This is vehicle maintenance, an expense that will include both routine maintenance, and unplanned repairs.
FUEL
Then we come to fuel costs. For simplicity, we will consider diesel vehicles, which are by far the most common.
ELECTRICITY PRODUCTION
Now let's look at a cost that is often underestimated, but which at the end of the year can make a difference: the cost to produce electricity.
The magnitude of this expense results from the apparatus we have to produce electricity. In the case of solar panels, we will not have to charge additional costs besides the purchase price.
Gas
Now let's look at a cost that particularly affects those who wish to spend the winter months comfortably in their motorhome: gas consumption.
Gas is used in the camper for different purposes: heating, refrigerator, stove, hot water. Or you can use RV ready Generator instead of gas system. However, the most significant expense is mainly heating the cell.
CAR PARK
Another very variable cost of living in a motorhome is that related to the parking areas. It's a big topic because we do not all have the same ideas and needs. Those who make more stationary either by personal or professional choice, will have to opt for places that make it easy to apply this choice at a lower cost.
Sponsor Ads
Report this Page
Created on Nov 12th 2019 06:40. Viewed 194 times.
Comments
No comment, be the first to comment.