How Does Skipping Meals Affect Your Body? Expert Advice From Your Family Medicine Doctor
by Artisans of Medicine NYC
Quality & Affordable Healthcare in NYC
Don't have time to eat or want to save calories to look good for the upcoming holiday season? No matter what the reason is, skipping a meal can have serious consequences on your body in the long run. Most working people tend to miss breakfast on off days or skip dinner due to tiredness which can negatively impact their health.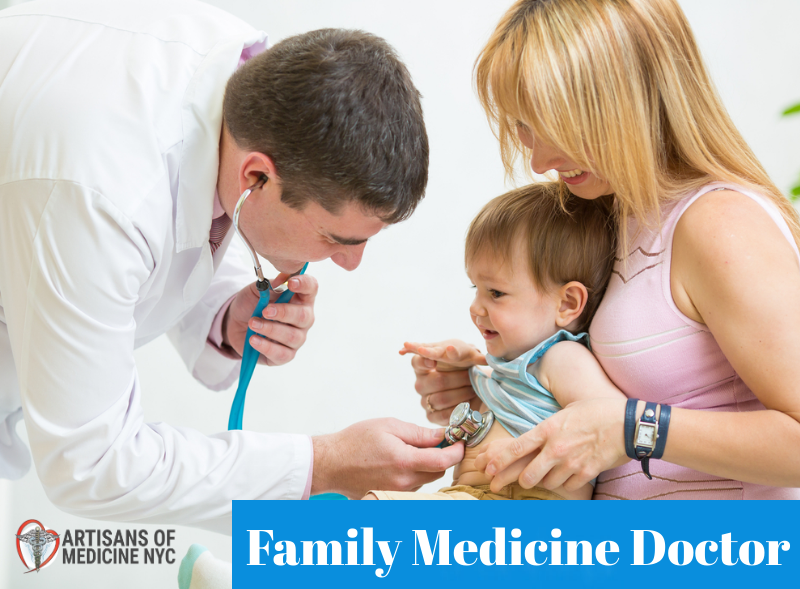 Skipping a meal once may not seriously harm your body but making it a habit can alter your body metabolism. What happens when you start depriving yourself of food? According to experienced family medicine doctors, the way your body reacts to skipping meals varies depending on your age, health, and diet.
In this article, our skilled family medicine doctors have pointed out a few negative effects that your body can have after skipping a meal. They have also advised a few ways you can avoid skipping meals.
Lower Metabolism
As you skip meals, your body's metabolism switches to starvation mode and slows down. In order to conserve energy, your body starts storing everything as fat. Your metabolism stays low even after you eat again.
Lower Brain Functioning
Even if you skip one meal, your body weakens and eventually, your brain can't function actively and you tend to lose focus. It worsens if you have adopted it as a regular habit.
Low Blood Sugar Level
Your brain primarily runs on glucose and so your body gets its energy from. Skipping meal can drop your sugar level due to which you tend to feel tired and can't think clearly. Blood sugar can highly impact your mood and concentration as well.
Craving for Food
When you don't eat, you crave for food and consequently start overeating. Depriving your body of an appropriate amount of food only makes it crave for more and increase the chances of overeating. You may end up eating unhealthy food which can lead to weight gain. It is best to have the right amounts of nutritious meals.
Stress and Mood Swings
Due to the lower amount of glucose, you tend to get annoyed and feel tired. By regularly missing meals, you may tend to get more stressed and face trouble in making clear decisions.
If you are really busy or planning to burn your calories, eat smaller and frequent meal throughout the day. It is better to eat snacks with lean protein and whole grains. You may also consult the experts of
family Medicine in Brooklyn
like Artisans of Medicines. Our family medicine practitioners are well-qualified and experienced in taking care of your health and well-being and giving you tips and tricks that fit your lifestyle.
Sponsor Ads
Report this Page
Created on Nov 16th 2018 06:37. Viewed 414 times.
Comments
No comment, be the first to comment.