How to Choose Between a Family Medicine & Internal Medicine Doctor
by Artisans of Medicine NYC
Quality & Affordable Healthcare in NYC
Your primary care doctor is the first and best person to approach for all your health care needs. Primary care doctors not only provide treatment and monitoring when you are ill but also offer guidance to help you stay well and coordinate care with other doctors if you need specialized treatment.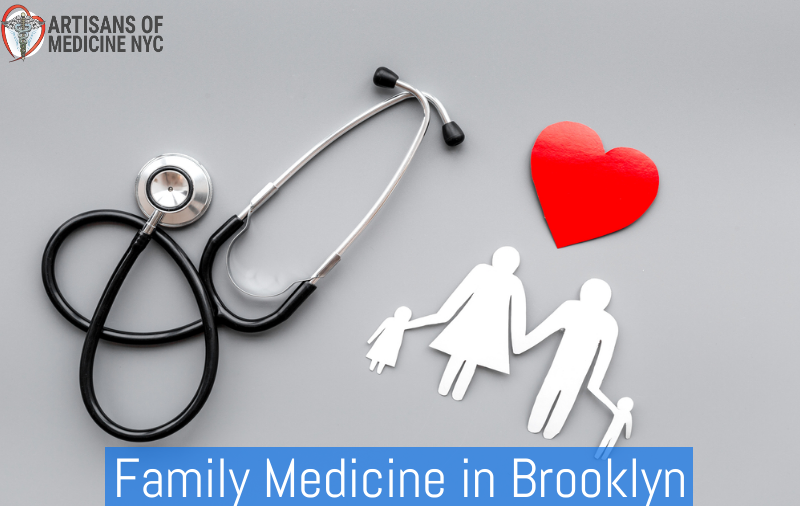 When choosing a primary care doctor, you have a choice between doctors who specialize in family medicine or internal medicine. These types of doctors differ in their practice and the types of patients they see. However, their common goal is to improve your health and well-being.
This article will help you understand these two primary care specialties so that you can make the best choice based on your needs and requirements.
Patient Demographics
The type of patient that internal medicine and family medicine doctors treat is what separates these two areas of medicine.
A Family medicine doctor provides primary care to all the members of a family including infants, children, adolescents as well as adults throughout all the different stages of their life.

An Internal medicine doctor focuses exclusively on adult patients who are 18 years and older.

Practice Areas and Duties
Let's outline the types of care these primary care practitioners provide to their patients.
Family doctors focus on preventative care in the outpatient setting. They also treat patients with complex problems and major illnesses under chronic care management. So, a family doctor generally provides comprehensive care.

Internal medicine doctors generally work more with inpatients for treating medical problems of greater complexity than family doctors.

Training and Residencies
Another key difference between internal and family medicine is in their training and residencies.
Family medicine residents receive training in pediatrics, inpatient care, and outpatient care disciplines.

Internal medicine residents serve in a hospital setting and take care of patients with ample training in critical care, emergency medicine, and cardiac care patient management.

Skill Sets
Training and education of both the disciplines of primary care differ in certain ways.
Family Medicine treats the whole spectrum of medical issues for patients of all ages and forms a bond with patients and their families over time.

Internal medicine gets a deeper training on common adult health conditions and tends to develop expertise in dealing with adults that have serious ailments and complex medical problems.

This information will help you differentiate between
internal medicine
and
family medicine in Brooklyn
. No matter what primary care you need for your health and medical problems,
Artisans of Medicine
has highly qualified primary care practitioners in both internal and family medicine that are competent to take excellent care of you and your family's health and wellbeing.
Make an appointment today!
Sponsor Ads
Report this Page
Created on Sep 4th 2018 06:30. Viewed 498 times.
Comments
No comment, be the first to comment.