How Dental Implants Can Make Bridgework or Dentures Fit Better
by Orosurgery llc
Oral and Maxillofacial Surgery
Dental professionals often recommend dental implants as permanent replacements for one or more missing teeth. But did you know they can also be used to improve the functioning of existing bridgework or dentures?
If your dentures do not fit comfortably, or you are tired of wearing a removable partial denture, you may want to learn more about how dental implants can provide you with a better fit – and better oral functioning.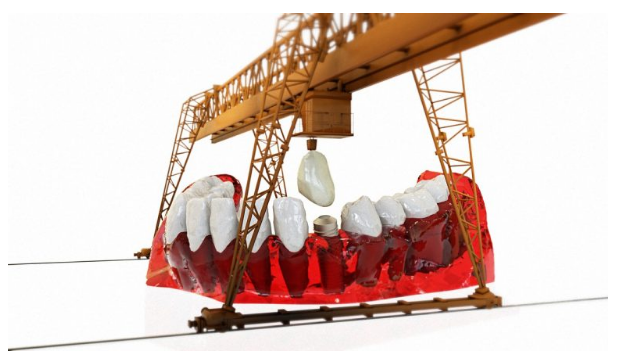 A CLOSER LOOK AT HOW DENTAL IMPLANTS WORK
Millions of patients have chosen dental implants in Livingston to replace missing teeth or to support a full set of dentures. Implants are made of 2 parts:
A metal post surgically placed in the upper or lower jawbone, which replaces the root of the original tooth.

A custom-made crown that rests on the post, designed to match surrounding teeth or dentures.
Dental implants are made of titanium, a durable, lightweight metal, and other materials that are well accepted by the body. In the U.S. alone, dentists and oral surgeons place more than 5 million implants each year.
USING IMPLANTS TO SECURE OTHER DENTAL WORK
Dental implants provide solid support for man-made teeth. Dentures and bridges attached to the implants won't slip or shift in your mouth, which can give you added comfort when chewing, smiling or speaking.
This secure fit also helps man-made teeth feel more natural than standard bridges or dentures. Many people may find implant-supported dentures more comfortable than dentures that are not anchored by implants. Read More…
Sponsor Ads
Report this Page
Created on Jun 18th 2020 09:50. Viewed 142 times.
Comments
No comment, be the first to comment.