Entering the Professional World with BITT Polytechnic
by BITT Polytechnic
Digital Marketing Manager
We all want students to leave high schools and be ready for the real-world making them prepared to succeed in the future workplaces, through the holistically designed curriculum in place and courses offered in fields of student interest like computer science, electronics & communication, etc. BITT is on a path of jump-starting students on the path of higher living wages or participates in internships and on-the-job training ensuring they are fully prepared for the challenges ahead.
We believe that science with practical wisdom is nothing but trained and organized common sense so we provide a solid foundation in their chosen branch for diploma engineering creating a basis for lifelong learning and diverse career opportunities.
BITT, the Polytechnic College in Ranchi Jharkhand has a group of experienced specialists passing on practical & technical skills familiarizing them with classroom instructions and real concepts complimenting with work-based training providing the highest possible standard of training they also strive to ensure availability adequate apprenticeships. BITT creates a direct link between vocational & educational training and diploma or polytechnic with the labor market.
However, the case for a moral purpose for Vocational and educational training particularly when that goes beyond the narrow inculcation of elements of employability skills such as time management honesty and hard work still tends to get swamped by economic arguments.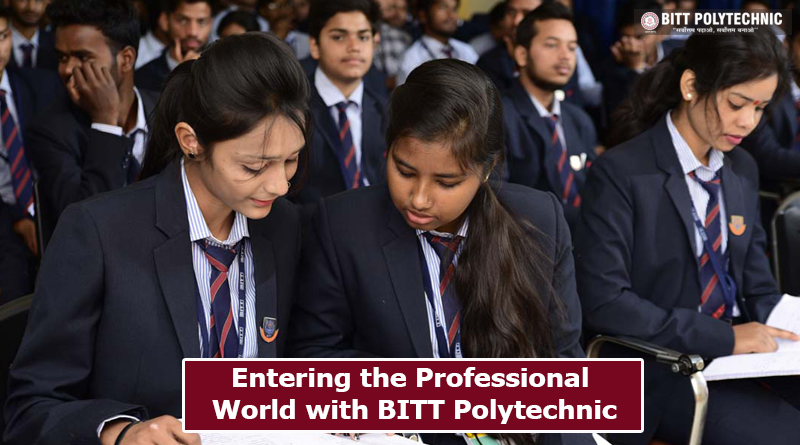 Similarly, a broad sense of vocational and educational training being for human flourishing or sustainability easily gets crowded out of pressing moral crusade for employment for marginalized youth.
Of course, this is hard to be wondered at, In BITT economic considerations is given very great consideration and we as an institute with reasonable fees and hugely trusted for placement and we take and should take very seriously the notion that young people have a right to work and believe in providing high-quality learning which we facilitate.
But, BITT as a inclusive Top Polytechnic Institute in India feels that we would be impoverished as humans if we did not look to how we can build beyond immediate employ-ability concerns to ask increasingly big questions about everyone's right to decent work and to flourish and about how better standard of life can be transmitted inter-generation whilst sustaining the flourishing of our planet and its other inhabitants.
BITT believes in basically about giving freedom to the students with guidance from our experienced faculties and we build on strong schooling with our courses designed in different branches to boost job prospects with excellent vocational providing skill workers need and employers want secondly it offers stepping stones to getting on work in life and finally sensitive to learner's background building a professional associations between students and employers.
Sponsor Ads
Report this Page
Created on Jan 31st 2020 07:52. Viewed 687 times.
Comments
No comment, be the first to comment.