Enhancing Water Filtration Systems with Graphene
by Rob J.
Quality Links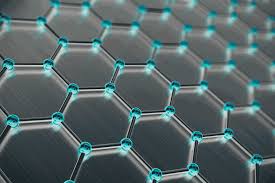 The water crisis has been a global issue for years, with nearly one billion people living without access to safe drinking water worldwide. The issue isn't necessarily about having too little water to go around. It's about not having enough safe water to serve our ever-growing global population. Clean, safe water is essential for our survival. Not only do we need it to drink, we also need it for cooking and bathing. One of the big problems lies with the immense amount of wastewater and pollution that enters our waterways. This fills our water sources with dangerous bacteria and pathogens that can cause various waterborne illnesses that kill nearly one million people each year. But how can we provide safe, reliable, and cost-effective filtration systems to remove these dangerous particles and make clean water available? A remarkable material called graphene may be part of the answer. Read on to find out more.
What is Graphene?
Graphene is a single layer of carbon atoms arranged in a tight honeycomb lattice. It has been called the "wonder material" or the "miracle substance" due to its astonishing properties. It's the thinnest, lightest, and strongest material ever discovered. It's also the best conductor of heat and electricity. These properties make graphene extremely diverse, with possible applications including batteries, DNA sequencing, bicycle frames, touchscreens, energy generation, and so much more. Currently, graphene is usually added to other substances, such as carbon fiber, to enhance the strength, conductivity, and other properties of the product. Due to the abundance of carbon on our planet, obtaining graphene is as simple as ordering it from graphene manufacturing companies. While the possible uses are seemingly endless, one very important use for graphene could help solve the water crisis: graphene-enhanced water filtration.
How Graphene Can Enhance Water Filtration Systems
Another remarkable trait of graphene is its ability to naturally repel water. This is extremely useful for water filtration because once tiny pores are made in the graphene material, water can rapidly permeate through the material. While the graphene allows water to pass through, other particles and microorganisms, such as pathogens, dyes, and even salt, are trapped by the membrane. The ending result is pure, clean water from polluted or salt-water sources without the need for expensive pre-treatment water filtration processes.
While this technology is remarkable, it's still in its infancy. More research is needed to create a water filtration system that works on a larger scale to turn polluted, non-drinkable water sources into clean, usable water. Scientists,

graphene manufacturers

, and world leaders need to work together to create cost-effective solutions that can help battle the global water crisis through the use of graphene-enhanced filtration systems.
Report this Page
Created on Dec 5th 2019 10:47. Viewed 147 times.
Comments
No comment, be the first to comment.