Characteristics of a Successful Global Leader
by Rob J.
Quality Links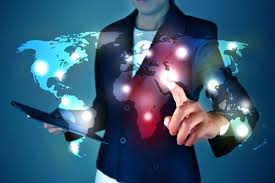 Globalization is a fact of life in the corporate industry. Companies are finding themselves traveling internationally for projects, juggling schedules with conference calls across different time zones, and transferring employees for temporary or permanent postings.
Attending a global leadership summit can help you if you want your business to successfully take on the international stage. It's also beneficial to look into your skillset and see if you have any universal traits that are associated with effective management across cultures. Continue reading to learn more about these characteristics.
Well-Spoken Leader
Doing business in a foreign country, most of the time, it's either people fumble through conversations or work with interpreters. In the corporate industry, the ability to clearly say what you mean is a key and powerful trait. It's particularly advantageous if you can speak in their native tongue. Your credibility and enthusiasm will also be evident, making your clients trust you more.
Forever Curious
Change is constant in this world - new facts and discoveries can be revealed without a second's notice. Inquisitiveness and the desire to learn drives connections and information. A global leader challenges conventional assumptions tries different routes. One must be forever curious.
But, to do this, you must be confident about yourself. You must believe in your skills and capabilities. You should have courage. Be willing to express your opinion - persevere and withstand the fear of the unknown and any difficulty. Lastly, be humble; what you know isn't enough, and always have space for more learnings.
Culturally Knowledgeable
In a local setting, leaders move within the context of America's social beliefs and practices. But, the culture, economy, and politics of others may differ from those of the US. So, business heads who want to step on to the global stage have to be well-versed with the complexities of even the slightest details about neighboring countries.
For example, you're opening up a branch in a foreign country. As a leader, you need to consider the area's regional practices and cultural values. There are places that traditionally emphasize social hierarchy. For that, you should instill a defined order where respect for those in higher positions is expected from regular employees.
Emotionally Strong
Dealing with employees with different norms, values, behaviors, and traditions requires a certain level of emotional strength. It's divided into three dimensions.
· Coping - effectively handling unfamiliar and unpredictable situations.
· Resilience - standing, bouncing back after harsh criticism and embarrassment.
· Adventure - willing to take chances even in ambiguous and uncomfortable circumstances.
Global leaders should also be able to sustain and restore their mental, physical, and emotional energy. They need to be disciplined in their food intake or even the hours they sleep or go to the gym for exercise. It helps to adopt rituals that reduce stress or anxiety and improve focus and confidence.
In this increasingly interconnected world, you can build a strong
global leadership
mindset and bring it into the core of your business if you have the traits listed above.
Sponsor Ads
Report this Page
Created on Feb 29th 2020 20:01. Viewed 243 times.
Comments
No comment, be the first to comment.