Along With Lifting Weights, I Want To Eat Better
by Neighborhood Trainers
Finding a trainer is a personal choice
Lifting weights is great for the body, producing increased strength and a myriad of other benefits to your overall health. Many people, however, continue with a normal diet as they continue to increase their weights. This may seem like no big deal, but when you start lifting weights it's best to make some changes in your diet.
Some Basic Diet Improvements to Make
If you want to see an improvement in your health, it's important to make some changes to your diet. Some of the basic changes you should embrace are cutting out sugary beverages and limiting the amount of processed foods you eat. Another thing you should do is to eat lean protein, like fish, chicken, eggs, and turkey.
For more healthy ways to improve your diet and enhance the performance when lifting weights, consider a nutritionist. Manhattan has plenty of nutrition professionals that can help guide you towards a better diet when you're lifting weights on a regular basis.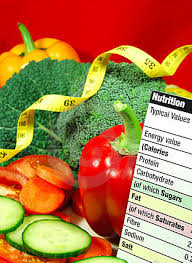 Eating Before Exercising
When you eat before a workout, your body will have more energy and the amount of calories burned increases. Try eating a snack an hour or so before exercising so that there is less discomfort in the abdomen due to hunger. Carbs are the body's main fuel source, especially when weightlifting, so these are ideal when eaten before a workout to keep the body fueled and energized.
You should avoid carbs that have a high glycemic index, such as russet potatoes, white bread, honey, and more. If eaten, these could lead to a sugar crash since they are absorbed quickly into the bloodstream.
Eating After Exercising
A Manhattan personal trainer will always tell you that nourishing the body after a workout is highly important. The food you eat after exercising replenishes the glycogen in the body and helps repair muscles that have been torn during your workout. Since carbs are a source of fuel for the body, be sure to eat plenty and pair them with proteins for maximum size and strength in muscles.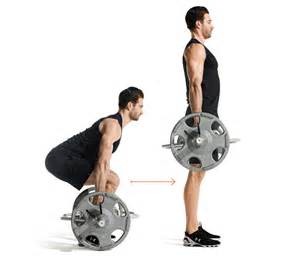 Stick to a snack if you're eating within 30 minutes of exercising. You should also eat a full meal about 2 hours after your workout session to make sure the body is replenished.
When you begin weightlifting, your diet needs to be adjusted so that you get the best results possible. Consider working with a nutritionist near you to help make sure you're getting the nutrients needed to perform your best in the gym.
Sponsor Ads
Report this Page
Created on May 30th 2019 06:12. Viewed 207 times.
Comments
No comment, be the first to comment.