Affordable & Interesting - Tbilisi, Georgia Is The Ideal Digital Nomad Location
by PRC Agency
PR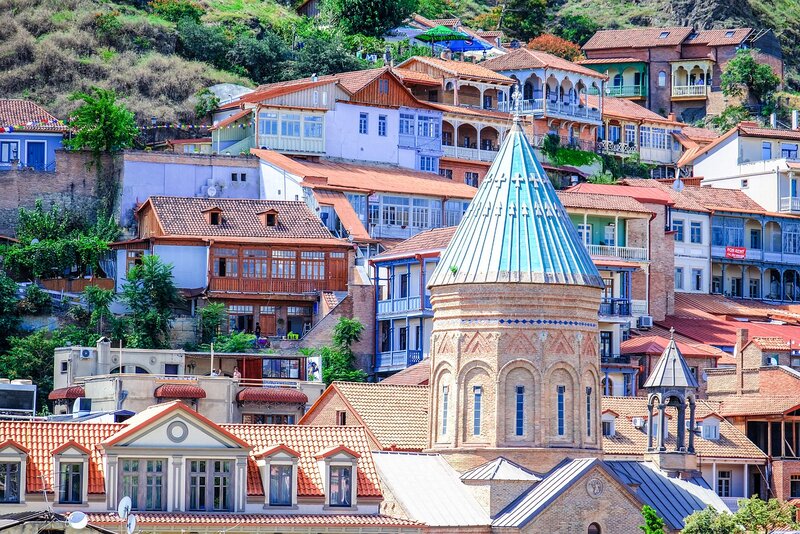 Affordable? Check. Lots of things to see and do? Yep. Plenty of co-working spaces and cafes? Absolutely. If you're ready to pack your laptop case and hit the road again, read this new report to learn why Tbilisi is becoming a popular digital nomad destination.
Go to https://crucialconstructs.com/how-to-be-digital-nomadtbilisi-georgia for more information.
If you're anything like me, you'll know exactly why being a digital nomad is attractive. The independence and ability to travel far and wide just can't be beat. However, we do need a few things when choosing locations. Crucial Constructs has recognized that connectivity, affordability, and lifestyle are all important considerations, and the new guide explains why Tbilisi offers distinct advantages for each.
Capital of the Republic of Georgia, and located at the intersection of Eastern Europe and Western Asia, Tbilisi is characterized as a vibrant and dynamic city with a rapidly growing economy. The guide is given a particularly personal touch, owing to the fact that the author is currently based there.
The piece begins by describing the Tbilisi lifestyle. With a Mediterranean climate, accommodation options that include backpacker hostels, and plenty of places for you to explore, the author states that you will never be short of new and interesting things to do.
Of course, being a digital nomad also entails getting your laptop out from time to time. Cafes with reliable Wi-Fi, along with co-working spaces, are often popular gathering places for us digital nomads. The guide provides several good choices, along with detailed descriptions of each. Tips on finding a suitable apartment in the city are also offered, helping internet entrepreneurs get set up as quickly as possible. Hey, I might just consider it myself.
About Crucial Constructs
Other recent destinations for digital nomads include Belgrade, Paris, Sao Paulo, Taipei, and many others. With a growing library of complimentary content, Crucial Constructs has become a go-to resource for online entrepreneurs of any persuasion. The website also contains recommendations on popular tools for remote workers, as well as offering an in-house training academy.
A company representative stated: "You will never get tired of Georgia. There's a surprise around every corner, and it's so budget-friendly. Tbilisi has all the comforts of any other modern city, and it's simply delightful for new arrivals. Every time I come back. I find something new. So, it should definitely be on your list of destinations, and probably more than once."
Whether you're looking for new destinations, or want some useful new tips, Crucial Constructs has something for every digital worker.
See what makes Tbilisi great for digital nomads. Click on https://crucialconstructs.com/how-to-be-digital-nomadtbilisi-georgia so you can learn more.
Sponsor Ads
Report this Page
Created on Apr 22nd 2022 05:21. Viewed 58 times.
Comments
No comment, be the first to comment.