Adhere to the Efficient Hybrid Circuits of the Leading Company
by Hybridtek LLC
Hybrid Circuit Manufacturer & Designer in New Jers
The present article talks about how thick film technology works and how Hybrid Tek is an efficient platform in this regard.
Thick-film technology is an efficient method which is used to produce electronic devices such as mount devices, hybrid integrated circuits, heating elements and sensors. There are circuits are extremely useful and have precise designing. These are frequently used in the automotive industry, especially in sensors. Some of the examples are products such as fuel/air, pressure sensors, engine and gearbox controls, sensor for releasing airbags and igniters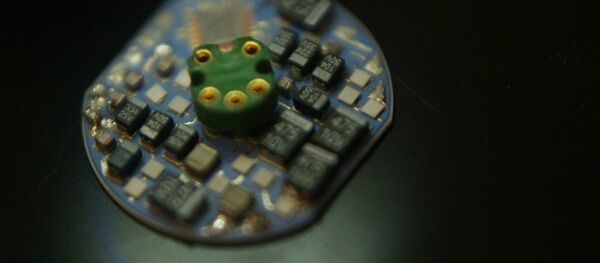 The manufacturing of such devices is a tedious and a complex process involving deposition of several successive layers of, resistors and dielectric layers on an electrically insulating substrate using a screen-printing process. This is a completely scientific process and involves a lot of expertise and experience. Some of the steps involved in this process area as follows:
1. Lasering of substrates
2. Ink Preparation
3. Screen Printing
4. Drying
5. Firing
6. Trimming of Resistors
7. Separation of Elements
8. Integration of Devices
Another important aspect which one should know is that thick-film circuits are produced primarily by the screen-printing process. There are platforms which are proficient in such endeavors. However, one should know the fact that these processes entail a lot of precision and prolonged training. That is why, when it comes to adhere to such services, one should always ensure that one approaches the best platform. This is primarily important in order to ensure high quality oriented circuits. Hybrid technology is what rules this field. Hybrid technology is the latest kind of technology which is being used for greatest output.
Hybrid Tek is one such company which is the leading platform in this regard. They have been in this field since a long time and have been delivering amazing services. They are the efficient experts when it comes to thick film circuit fabrication. Their asset lies in the fact that they are into hybrid tech technology and how they manufacture Hybrid circuit board. This helps in processes such as standard processes, metabolizing, ceramic substrates, specialty substrates, wire bonding.
When it comes to the usage and involvement of hybrid technology and need to avail thick film, they are the best ones to be trusted and their services are the best ones to be adhered to.
If you are in the lookout of products such as hybrid integrated circuit, they are the best ones who are into the manufacturing of such products along with products such as ceramic circuit board and these boards are extremely high quality oriented. Their prices are nominal and affordable. Contact them and you will not be disappointed. Their website is quite informative and can be browsed through in order to know more about them.
Sponsor Ads
Report this Page
Created on Aug 26th 2019 04:56. Viewed 370 times.
Comments
No comment, be the first to comment.