A Comprehensive Guide for Installation of Ducted Air Conditioning System At Your Home
by Aria Akachi
Writer & Web marketing consultant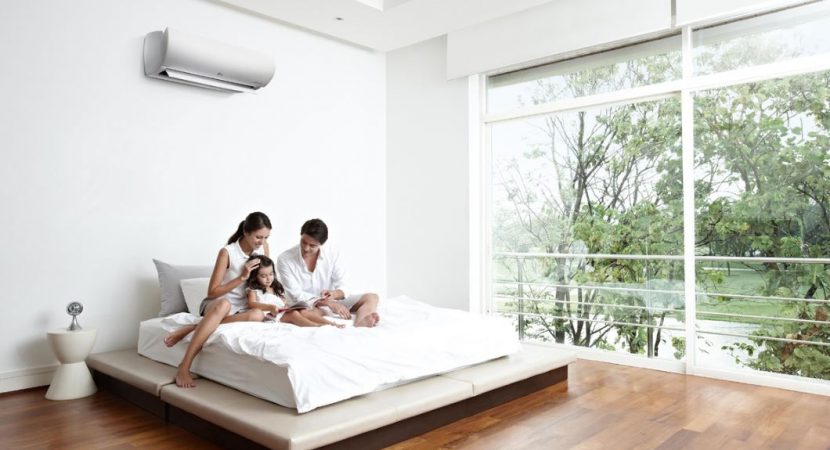 Most a frequent question asked by the people regarding ducted AC - what is the complete process for Ducted Air Conditioning Installation? How long it will take for completing the installation process?

Well, the installation process involves a lot of factors and parameters such as type, style, size, location and age of the home or your building where you are planning to install your new ducted AC system. In addition to this, surrounding weather, access to the property and many other factors are considered before installing a ducted AC system.
People want to finish installation process as soon as possible and enjoy the maintained temperature inside their building but you should not rush things because this may cause trouble for you. As it is a complex task, so it will take time and you should let things happen an inefficient manner so that they work efficiently for a long time.
It is highly recommended that go for optimum installation process rather than finishing it as soon as possible. Don't try to finish all the installation in one day, take time and at least up to two days. After that, enjoy a chilled environment in your room for a long time without any problem
Some Initial Preparation for Installing Ducted AC System

Yes, there are some initial preparations that are mandatory before starting Ducted Air Conditioning Installation.
Cover All The Important Elements
Every a homeowner should do initial preparations to protect your precious elements from dust and prevent them from damage. When technicians start the installation process then there will be ceiling's dust all around. So you must cover whole furniture and valuable items with dust cover.
Select Your Preferred Location for Condenser and Controller
After this, decide your preferred location different units of ducted Air Conditioning system. Decide the location for the outdoor unit that is the condenser. But before selecting the location, consider the following parameters:
It should be far away from your bedrooms and neighbors bedroom.

It should be also away from your living area

Nearby to your switchboard
At the time of installation, your technician may recommend some changes in the location of the condenser on the basis of Pipe's length running the indoor unit and other factors.
Now next step is to decide your preferred location for controller but before this keep in your mind that choose that area which is easily accessible and near to the family room. Your electrician may propose some changes in the location on the basis of electric wiring in the room.
Steps Involved In Installation Process
Your installation contractor will arrive at your home in the morning so be prepared with all the necessary things. On the installation, day don't let your pets create the hurdle during installation so better to leave them in your friend or neighbor's house.
Contractor will take the help of delivery van to bring the ducted air con at installation place. Technicians will start the process with the roof's inspection and do the calculations to precisely decide the position for indoor unit and the best places for the return air grill.
After careful measurements and calculations, technicians will start with drilling process into your ceiling. Now, through this hole all the components will be passed- air plenums (supply and return), fan coil unit and fan deck – up through that cavity to be reassembled up there.
If the assembly process is completed then the indoor unit is suspended from the roof frame and a fluid safety, the tray is then mounted underneath. This will help in preventing the inhabitants from annoying vibrations created by the ducted Air conditioning system.
The fluid safety tray along with the condensing drainer should be mounted on the roof gutter in order to prevent the ceiling from any severe damage. With this, the indoor installation process is completed.
Now, your technician will start with Outdoor installation procedure. They will start with the installation of electrical and cooling pipes from outdoor to the indoor unit. They will fit these pipes inside your ceilings and finally connect then with the switchboards.
After this, they will drill holes for the supply air diffusers and mount them over there. Lay down the cooling ducts through all the branches and connect them with a condenser. Now, the next step is to lay down the return air ducts. These are connected from the indoor unit to the return air box.
Now it's time for control cables, these are connected with the zone motors, then wall controllers and finally connected with the indoor unit. Switch on the power supply and ensure that all things are working properly.
If there will be any problem then technicians will fix the issue. If all will be working properly then they will cross check everything and make sure that no issues will be faced in the future and We must invest in regular maintenance and repair of ac units as a bad working air conditioner can also affect your health.
Finally with this, the aircon installation process will be completed and your technicians will show you how ducted air conditioning works, the complete operation and controlling procedure of ducted aircon.
Sponsor Ads
Report this Page
Created on Apr 30th 2019 04:14. Viewed 466 times.
Comments
No comment, be the first to comment.