3 Ways Cycling Can Be a Significant Benefit to Your Health
by Denny F.
My Opinion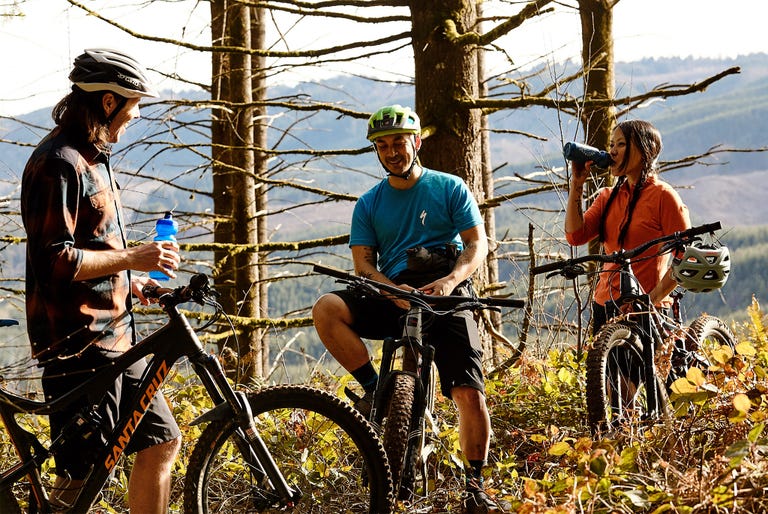 Riding on a bike can do wonders for our health. Physically, we know it can be great for reducing body fat, building strength, cardiovascular fitness, and improving circulation. You might be surprised to also know that cycling can benefit your mental health in many ways.
Researchers have conducted a lot of studies for many years that has proven a link between cycling (or related activities like riding scooters or skateboards) and mental wellness. It's because of this link that it's worth considering riding a bike as a part of your regular exercise routine. Here are three significant health benefits that can happen when you go cycling.
1. Improves mood
Research has found that people's subjective mood and well-being are improved with every half an hour of daily exercise. One of the studies that were conducted looked specifically into the impact of casual physical activity on mood.
It was discovered that people who lived active lifestyles were found to have had a better mood and better overall well-being than those who did not live an active lifestyle. Whenever you're going to work, or going into your town, using a bike to get to your destination can be a good opportunity to get in 30 minutes of physical activity in your life.
2. Reduces stress
When it comes to stress, about seven out of 10 American adults report feeling it at least once in their day. Among all of the coping mechanisms that can be used to help reduce stress in life, health care professionals most frequently recommend exercise as a method of coping with stress.
The extra production of endorphins can benefit our bodies in several ways. Endorphins can help to relieve tension, stabilize sleep patterns, and elevate your mood.
These improvements can be even more notable with exercising outdoors. When doing physical activity outside such as biking, a study found that people experienced increased energy, greater feelings of revitalization, along with decreased anger, depression, and tension.
3. Reduces anxiety
A person's quality of life can be severely impacted by anxiety at times. From social anxiety to panic attacks, anxiety disorders can create a real sense of feeling crippled and unsettled. Among the different areas of life that it can affect include work, school, and maintaining relationships.
In one study, it was concluded that when people engage in aerobic exercise, it can reduce generalized anxiety. It was also found to be able to reduce anxiety sensitivity, which is one of the precursors that lead to a panic attack. The most effective form of aerobic exercise in lowering anxiety was high-intensity aerobic exercise.
If you're unable to exercise at a high-intensity, low-intensity exercise can be effective in reducing anxiety as well.
These three major benefits of cycling are just a few of the many benefits that can be gained from engaging in regular exercise. It's important to set time in your day to do physical activity.
Be sure to put in at least 30 minutes into your exercise and do exercising consistently throughout your week to gain the most benefits to your health.
Sponsor Ads
Report this Page
Created on Apr 26th 2020 01:38. Viewed 2,244 times.
Comments
No comment, be the first to comment.