3 Team Building Activity Ideas
by Rob J.
Quality Links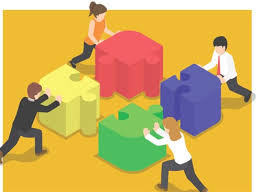 When it comes to team buildings, there's one thing all planners fear: reluctant and awkward participants. While they might have booked the best venue and prepared the most sumptuous meals, if the attendants aren't enthusiastic about the event, it will pretty much end up as a flop.
But, that doesn't mean the events planner is powerless about it. With the right activities, they can set up a team-building where everyone will become best buds by the end of the day. If you're the one in charge of the event, here are some you can try.
Two Truths and a Lie
For relatively new teams, an icebreaker is a fun way for the members to be more sociable with each other; and the game of two truths and a lie can make even introverts have a great time.
The rules of two truths and a lie are simple. Have everyone sit in a circle facing each other, and announce that they all have to come up with 2 facts and a lie about themselves. One by one, the participants will then have to share these in random order, while the rest must guess which of the statements are false.
This way, the participants will get to share something interesting about themselves without losing others' interest; just don't forget to remind them to make their lie realistic.
Game of Possibilities
When you see people dozing off one by one, it's time for an activity that will pump everyone up. For this, a quick "game of possibilities" might do just the trick.
Game of possibilities is a 5 - 6 minute activity that not only rouses people's competitive and playful spirit but also inspires teamwork. Form small groups for the participants and give a random object to each of them. Aside from what it's really supposed to do, each team will have to come up with an original and creative use for the item given to them and then demonstrate it for others to guess. The one with the wackiest idea wins.
Scavenger Hunt
Want a change of pace from staying in a single place? Then round everybody up and start a game of scavenger hunt!
A scavenger hunt is a classic game that almost everyone is familiar with. Start by breaking the group into teams and prepare a list of wacky tasks for them to complete. For example, taking a group selfie with a random person or building a house of cards. To make it more intense, give a deadline and whoever finishes first wins.
Aside from exploration, a scavenger hunt is also a great way to encourage everyone to interact with people from other social circles. Also, if you want separate departments to become friendlier with each other, you can just group them together and watch the magic.
Game of possibilities, 2 truths and a lie, and scavenger hunt are some of the best team building activities in Atlanta you can set up. With this, you can be confident that everybody will have a great time during your event.
Sponsor Ads
Report this Page
Created on Jan 19th 2020 16:23. Viewed 205 times.
Comments
No comment, be the first to comment.