3 Reasons Why AMOLED Display Screen is better than LCD screen
by Arvin Apsen
Cell phone repair parts
When you go to the flagship store and purchase a smartphone, the first thing you may consider is the display screen. We all like the smartphone with a large display screen of high quality and vivid image videos displaying. Most of the mobile phones today are manufactured with AMOLED screen, OLED or LCD screen. The LCD screen is cheaper, but the AMOLED screen tends to be better than other display screens. Here we bring up 3 reasons on how come the AMOLED screen is better than LCD screen on the description below.

1. AMOLED screen has better clarity and visual effect
The AMOLED screen displays crisp pictures with more beautiful images than the LCD screen. It is manufactured under high technology for which everything shows on the screen would be looked more vibrant and very beautiful. The color accuracy and color reproduction are better than the LCD display screen. As we can see that most Samsung models have great image displaying because of the AMOLED screen. That's the reason why Apple authorized the mobile screen manufacture from Samsung.
2. The AMOLED screen is light, foldable and flexible
AMOLED screen consists of four layers, a window layer, a pol layer, an Encap layer, and a backplane layer. That's why AMOLED screen phones are slimmer than other iPhone 7 LCD screen smartphones. Besides, the AMOLED screen is light and flexible. Samsung Galaxy Z Flip and Samsung foldable are good examples for demonstration. The LCD screen also consisted of a window layer and pol layer, but it also has more layers like a TFT layer, backlight layers. The LCD screen smartphones tend to be thick and heavy, that's the reason why users like AMOLED smartphones better than LCD screen phones.
3. AMOLED display screen is low energy consumption
This is the most important reason why the AMOLED screen is better than the LCD display screen. The AMOLED screen smartphones consume much less power than LCD smartphones. You may imagine that when you are using your phone for listening to music, playing games or watching videos in a day, the phone with AMOLED screen lasting for as long power duration as you like would be your preference.

So you can see why the smartphones with AMOLED screen is better than the one with LCD screen based on the three reasons above. With mobile technology development, the smartphone screen is more powerful in functions than ever before. Although the iPhone LCD screen is not better than the AMOLED Samsung screen, it is still considered to choose an
iPhone X LCD screen for replacement
. All in all, AMOLED is rich color displaying, slim and light, less battery power advanced to the LCD screen.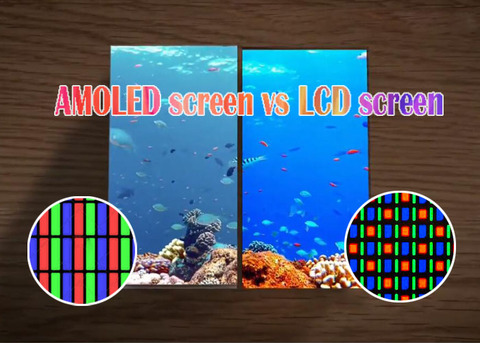 Sponsor Ads
Report this Page
Created on Feb 21st 2020 03:22. Viewed 188 times.
Comments
No comment, be the first to comment.