3 Common Types of Identity Theft
by Rob J.
Quality Links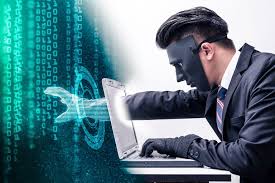 If a criminal is able to acquire personal information, they have the ability to cause significant damage. One of the most serious problems is that they can change the information on your home's title or borrow against your home. If you don't realize that this has happened quickly enough, you could end up losing your home. Here are three common ways that criminals will attempt to get your information and cause the need for title theft protection.
Phishing
When you receive an email asking you to click a link, it's important that you ensure its legitimacy. A common way that criminals will access your information is to pretend to be someone that you trust. This might be a bank or a company that you've worked with. When you click the link, they'll often ask for personal information, such as your social security number. Before clicking on any links in an email, you should ensure that it's from the actual company. You can do this by hovering over the address name or clicking on it. The actual email address will then appear, allowing you to verify the sender.
Mail Theft
During a time when digital theft is so popular, you might not expect old-fashioned mail theft. This style of identity theft has long been a popular way of stealing someone's identity due to its success rate. It's quite common for those looking to commit identity theft to do so by taking mail out of a mailbox. When doing this, they'll be looking for mail that might include your information, such as credit card statements or tax forms. They're looking for documents that include your social security number and other information that will allow them to claim your identity. With this information, they'll be able to do significant damage.
Dumpster Diving
Dumpster diving is another common way that a criminal will commit mail theft. A lot of people throw away their mail that contains important personal information without cutting or tearing it into small pieces. This allows dumpster divers to easily obtain your personal information. If you throw your mail away in a dumpster or trash can, the best way to protect your information is to cut or tear up your mail into small pieces. This will cause them to search for each individual piece of mail and put it together to obtain your information.
There are various ways that a person can steal your identity. Some of the most common ways a phishing and mail theft.

Title theft protection

will ensure that you don't lose your title or home should someone gain access to your personal information.
Sponsor Ads
Report this Page
Created on Dec 4th 2019 12:28. Viewed 407 times.
Comments
No comment, be the first to comment.