Why Do Dogs Change Hair? What to Look Out For When Dogs In The Replacement Period!
by Janne Abir
Marketing
Pet care requires a lot of basic knowledge. For each specific time period, dogs have different physiological changes. In particular, during the molting and replacing the dog's teeth. All the troubles surrounding the dog's physiological period make you tired and confused. In this article, I give you some notes on how to change hair and change teeth.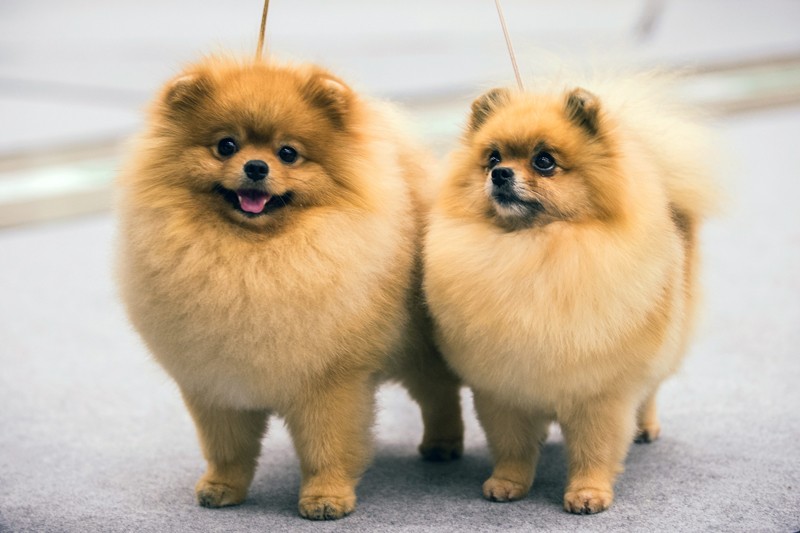 Notes when dogs change their hair
The coat for each dog is important. Not only highly aesthetic, the coat is also the protective armor of the dog. The coat helps dogs avoid dangerous ultraviolet sunlight from the sun, and limits the impact on the environment. But what if the dog sheds hair? Do they start the normal moulting period or have other causes?
During the shedding process the dog will shed a lot of hair and cause troublesome problems. Maybe dogs change their hair according to their physiological cycle, sometimes dogs change hair due to disease. That is why we point out the main reasons dogs change their hair.
Dogs change their hair according to their physiological cycle
When is the physiological hair removal period?
Dog shedding is okay and nothing to worry about. That is the period of their physiological hair removal. Usually, young female dogs have their first physiological shedding time after 6-8 months. They change their feathers before they go into heat. This is called puberty of female dogs.
Change the milky coat into a silky, shiny shiny coat that marks their maturity. It is possible that the coat has changed, not the same as the original color. Every two months before in heat, the dog sheds its coat once.
Particularly for male dogs, the shedding period is not as clear as in female dogs. Therefore, to determine the correct period of their hair removal, you must observe carefully.
However, this physiological shedding period also depends on the condition of the dog. With good care and health, the hair removal period will occur faster.
Notes in the physiological hair removal process
During the hair removal process, if the dog is healthy, with no skin damage, nothing to worry about. Dogs do not appear skin irritation, dandruff, redness, feel itchy skin change area, you can rest assured that the dog shedding is completely normal.
If your dog has any of the signs listed above, then what is the cause should be considered. You can refer to your veterinarian for supportive measures. However, this is not too important to worry about.
Other causes of dog shedding
Usually dogs change their hair according to their physiological period. There are other reasons, however, that may make the hair removal process irregular. Dog shedding can be unusual because it has to remove the old, diseased coat. Because of that, there are many reasons why their plumage is not healthy and shed more.
Hair removal due to lack of essential nutrients and minerals
For each dog there is a certain cycle of shedding. It is also common for dogs to shed hair abnormally that alters the shedding process. In terms of nutrition, dogs need to be provided with all the necessary nutrients during growth and development.
Unbalanced diet is caused by many factors. There may be insufficient nutrients in the diet, especially those that are beneficial for skin, hair and nails such as Vitamine H, Biotin, zinc and some healthy Vitamine such as vitamins A, B….
Lack of these nutrients causes a dog to lose much hair in the ear and nape area. Uneven hair loss makes the hair removal process longer and more difficult.
At the same time, in the process of shedding your dog, you should add all kinds of nutrients to them. These vitamins provide all the nutrients needed for their moulting process.
Hair loss due to excessive loss due to hormonal disturbances
Dogs' bodies have the same complex regulatory mechanisms as humans. Therefore, when a dog with a hormonal disorder also causes hair loss to grow hair instead of hair loss, you must seek treatment from your doctor.
The simplest and most visible consequence of them is hair loss. They shed a lot of hair in each affected area. These areas fall off in patches and the surrounding skin is flaky. That's why you have to treat them. There are special medicines that treat parasitic diseases caused by animals. In order for your dog to regrow fur in those damaged areas, you must first treat them.
After the skin has been disinfected and the new skin has started, the dog will gradually change its coat. The treatment will cause the dog pain due to the effects of the medication. However, you still have to do so that the dog can replace the old coat and regenerate the injured skin. The hair removal process takes longer than with other causes.
In addition to medication, it is also important to take good care of your dog. Therefore, to avoid dogs suffering from these diseases, you should pay attention to their personal hygiene. They should not be exposed too much to moldy places to facilitate the growth of parasites.
Sponsor Ads
Report this Page
Created on Nov 3rd 2020 11:18. Viewed 828 times.
Comments