Understanding the IELTS test and how to prepare for it
by Rahul Rajput
Digital Marketer | Web Developer
When you think of going abroad whether it's for studies or immigration, the International English Language Testing System (IELTS) plays an important part in both the things. It is a medium to measure your English skills. It measures your English skills in four sections i.e. Listening, reading, writing and speaking. There are two forms of IELTS test-Academic and General. The academic test is for people who are planning to go overseas on a study basis whereas General is for people who plan to go abroad for immigration.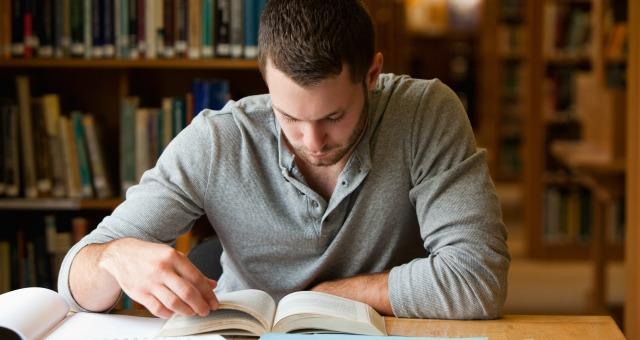 As mentioned earlier IELTS has four sections, Listening, Reading, Writing and Speaking. Out of four, Listening, Reading and Writing all three sections happens on a single day back to back without any break whereas Speaking section can be either in the before or after a week of the this.
Understanding the sections individually..
Listening- In this part you may hear a conversation between two or more people and the accent can be Australian, British, New Zealand or North American. Based on the conversation you will have to answer some questions. The purpose of this section is to measure your listening skills.
Reading
- In this section you will be given three different passages, you require to read them and answer the questions based on the passages. The content of the Reading test is different for IELTS Academic and IELTS General tests. The purpose is to check that how well you read and understand the main idea and sense of the passage.
Writing
- this section is mainly to see your ideas and vocabulary. The purpose is to measure how well you write and use the art of choosing the right words and organise them cleverly. In the academic IELTS Task,
1. will have a graph, table, chart or diagram and you will be asked to explain them in your own words. Task
2. will have essay writing. In the General IELTS test writing- in task 1 you will be given a situation and will be asked to write a letter on the same and same as academic task 2 will have an essay.
Speaking
- This is a kind of interview with a certified examiner. The conversation will be based on real-life situations and all of the conversations will be recorded. Speaking is same for Academic and General IELTS tests.
How to prepare for IELTS
It is very important to first understand the test format completely and also know the rules to follow in it. The key is to understand what the examiner is looking for and want from you. If you wish you can take coaching from any institute or
study abroad consultants in Delhi as the classroom set-ups let you concentrate well and you end up giving it the kind of time it requires.
Practise a lot, try to attempt a few sample tests so as to improve your skills. While you are preparing for the test try to use English in your everyday life routine, listen to English podcasts, watch English movies and read English papers/magazines and try to speak
Maximum in English with your friends and family.
On the day before the test, re-read the booklet and the rules of the test and plan your journey for the test day. Also, don't be nervous and try to take rest as much as you can so as to refresh your brain.
Lastly, a tip doesn't believe in the rumours spread around about the test as it will result in distraction only and nothing else.
All the best!
Sponsor Ads
Report this Page
Created on Jul 20th 2018 06:07. Viewed 645 times.
Comments
No comment, be the first to comment.