The Glorious Temples in South India | Tamil Nadu Temple Tour
by Amy Berg
services to travelers around the world
India is a big country, where huge number of the people believes in different religion. Tamil Nadu Temple Tour is collections of very old & religious Temples in different area of Tamil Nadu state. Those Temples have been built in great architectural style, famous for its spiritual and divine powers.
Tamil Nadu Temple Tour
visitors from all around the world.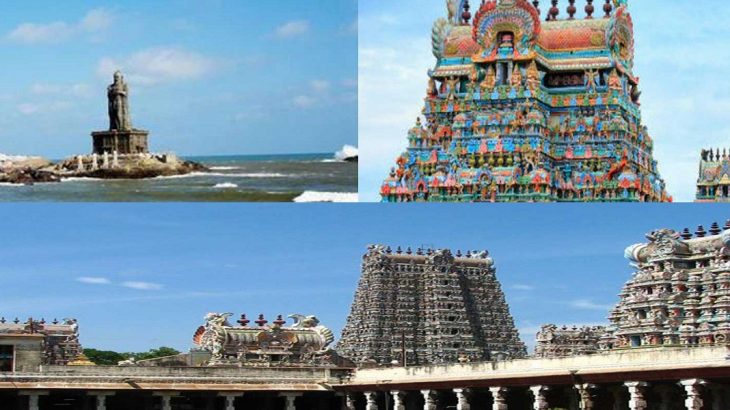 Here are some of the famous Temples of Tamil Nadu:
Meenakshi Sundareswarar Temple-
It is the most stunning and popular temple of South India. This Hindu temple boasts of surprising architecture which is built in honor of Lord Shiva and his consort Goddess Parvati, the temple dates back to the 12th century. This temple has nine stories which are beautifully decorated with sculptures and carvings.

Its name derived from Arjun, an arresting open air bas-relief statue, built in the 7th century and popularly known as "Descent of Ganga". With a peak of 43 feet, it is known for its olden architecture. It is an architectural wonder which draws travelers from far and wide.
This temple is dedicated to Lord Shiva. Its brilliant architectural beauty makes it famous temple of Tamil Nadu. It is situated in Thanjavur district. One of the largest temple in India, the Brihadeeswara Temple and Great Living Chola Temples which includes the Temple of Gangaikonda Cholapuram and Airavatesvara temple.
It is an oldest temple situated in Chennai. Its architecture speaks about the history of this place. The original temple got deep within the sea and later the ruins had been again transformed into a temple structure. The temple was built in the 8th century by the Pallava ruler which is devoted to Lord Shiva.
Shore temple is in mesmerizing town of Mahabalipuram, It is a historic temple which was built on the sea shore by the Pallavas. Every year Mahabalipuram Dance Festival is celebrated here with great passion and joy. It is also one of the best destinations for tourists in
South India Tour
.
The best time to discover Tamil Nadu would be between the months of October and March.

Sponsor Ads
Report this Page
Created on Jan 3rd 2020 22:24. Viewed 157 times.
Comments