Surrey, BC Therapist Provides EMDR Addiction Therapy To Build Confidence
by PRC Agency
PR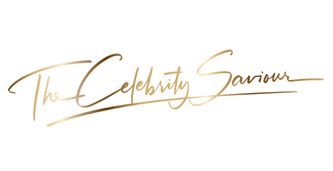 What do Brie Larson and Jameela Jamil have in common?
Aside from being part of the Marvel Cinematic Universe, both actresses have publicly endorsed EMDR therapy.
And they're not alone. Hollywood is crazy about this new form of therapy; Westworld star Evan Rachel Wood and Prince Harry have also praised it on social media and TV.
And now, you too can use EMDR therapy to overcome addiction just like Mel B - yes, her too!
Grigore Counselling provides accelerated Eye Movement Desensitization and Reprocessing (EMDR) therapy for patients suffering from addictive disorders, including alcohol and drug addiction.
Check it out at https://www.thecelebritysaviour.com
The treatment helps you develop coping mechanisms to overcome addiction and prevent relapse. Therapy sessions are led by practice founder and creator of Total Immersion EMDR, Robert Grigore.
"EMDR is a psychotherapeutic treatment which accelerates the brain's natural ability to heal itself, utilizing a process called Bilateral Stimulation," explains Robert Grigore. "EMDR has over 30 years of research and clinical trials, and is endorsed by leading health authorities around the world, including the World Health Organization."
Grigore Counselling's novel approach, Total Immersion EMDR is an accelerated form of the traditional EMDR treatment and can provide lasting results in 3 to 5 days. That's much faster than traditional therapy, which usually takes years!
This interactive psychotherapy method is used to relieve psychological stress that has built up over the years, allowing your brain to work through overwhelming experiences which were not properly processed.
During your therapy session, Grigore directs your eye movements while guiding you through traumatic memories or thoughts. It may sound scary but thanks to the distraction caused by this bilateral stimulation you can process stressful events with less emotional suffering. This way you can properly process traumatic memories in a safe environment, and eventually, move past them.
If you're wondering what else EMDR can be used for, the list is pretty long: anxiety, depression, addiction, trauma, relationship issues, procrastination, perfectionism, shame, grief, and more.
EMDR helps you confront the negative emotions associated with addiction, while establishing healthy coping mechanisms and lowering the risks of relapse. Utilizing the brain's natural healing abilities, the therapy will limit negative thinking and behaviours for lasting results.
Grigore Counselling's Total Immersive EMDR therapy is available in form of five-day retreats, three-day weekend sessions, and single sessions. Founder Robert Grigore is known as the celebrity saviour, so you'll be in impressive company!
If you're tired of traditional talk therapy and it's not providing results for you, maybe it's time for a new approach. Get stuff out of your system once and for all with EMDR. In the words of Evan Rachel Wood, "Crying has never felt so good!"
Visit https://www.thecelebritysaviour.com/testimonials to read what previous patients are saying about Robert Grigore and EMDR!
Sponsor Ads
Report this Page
Created on Sep 22nd 2022 13:06. Viewed 86 times.
Comments
No comment, be the first to comment.