Restorative Teaching Practice & Social-Emotional Learning Book Helps Schools
by PRC Agency
PR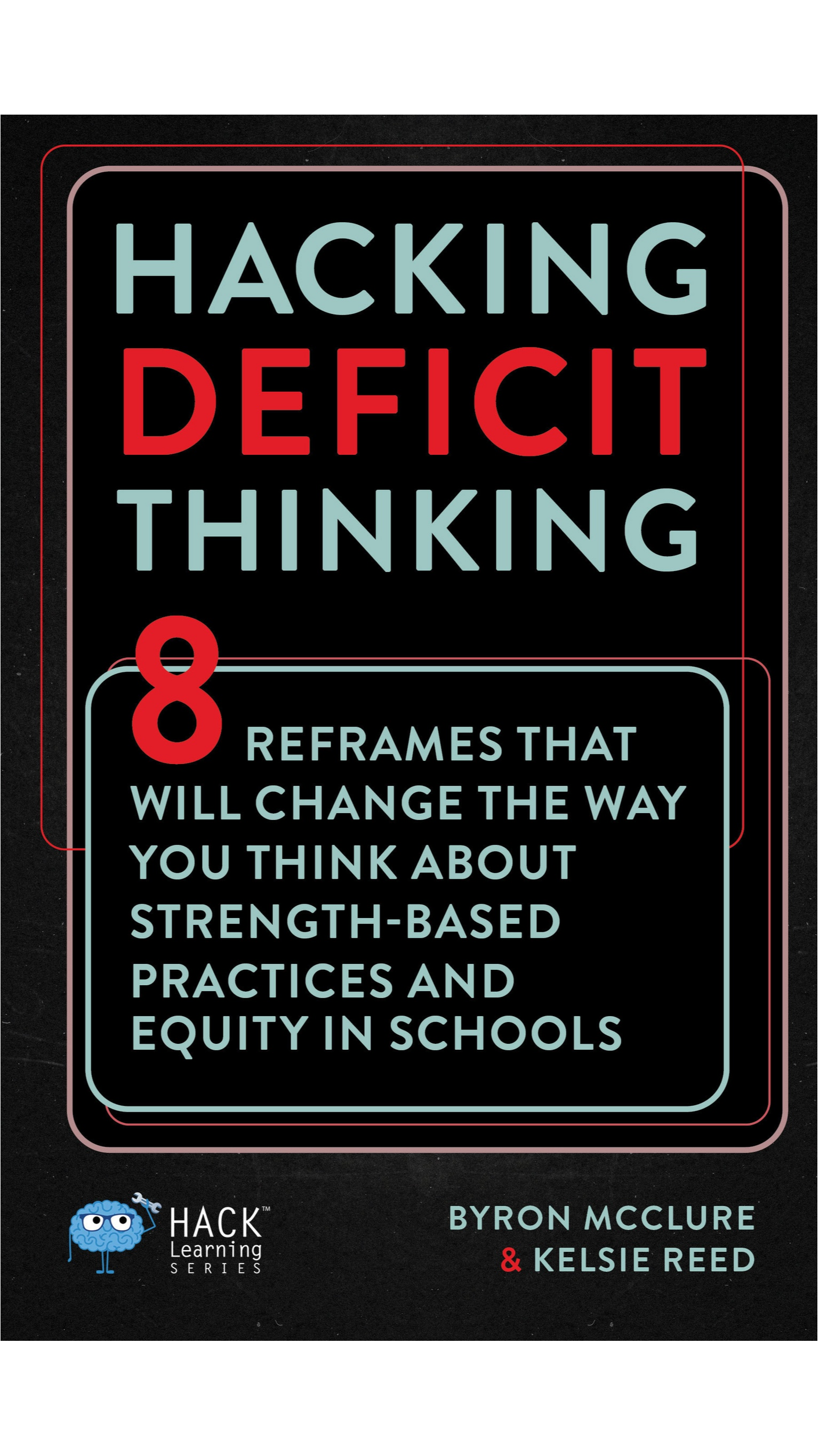 As an educator, the future of America is in your hands. Times 10 Publications wants you to lead by example with uplifting strength-based teaching pedagogy.
Their new book, Hacking Deficit Thinking: 8 Reframes That Will Change the Way You Think About Strength-Based Practices and Equity In Schools, is by two experienced school psychologists and pedagogical experts, Byron McClure and Kelsie Reed. Times 10 Publications believes the book is an invaluable aid for your school if you are looking to overhaul and improve your teaching practices.
Go to https://www.10publications.com/hacking-deficit-thinking to find out more.
The release of a book that focuses on restorative classroom practices, that is, those teaching practices that actively encourage students and focus on strengths rather than weaknesses, coincides with recent research from the Yale Center for Emotional Intelligence and the Yale Child Study Center. Their nationwide survey of high school students revealed that 75% of teenagers' self-reported feelings related to school were negative.
The authors of Hacking Deficit Thinking believe that these are sobering statistics that point to harsh truths about the systemic failings of current educational practice. As such, in their book, they offer actionable and effective tools that teachers and school administrators can use to positively transform your school culture and promote restorative teaching.
Restorative practices are increasingly touted by pedagogical experts worldwide because they encourage behavior that is supportive and respectful between both teachers and students and between your students themselves.
You can access more information on the pedagogical underpinnings of the restorative practice strategies of Hacking Deficit Thinking at https://www.10publications.com/school-discipline-restorative-practice-books
More specifically, on a classroom level, the book uses experience-based observations to teach educators how to build on students' strengths, think differently about student empathy, recognize the value of difference, and humanize student data. On a whole-school level, the book also teaches administrators how to talk about equity and tap into your school-wide strengths.
Hacking Deficit Thinking: 8 Reframes That Will Change the Way You Think About Strength-Based Practices and Equity In Schools is published by Times 10 Publications as a part of their HACK Learning Series™. Times 10 Publications is a leading educational publisher based in Ohio.
A spokesperson for the publishers said, "It's time for educators to hack deficit thinking, think about social-emotional learning (SEL) and about strength-based teaching, and reframe teaching and learning. Nationally certified school psychologists McClure and Reed show teachers, administrators, and support staff how to unlearn student blame and reframe thinking to focus on students' strengths."
With Hacking Deficit Thinking, your school can become a true leader in student-centered, empathetic, and positive teaching and learning.
Visit https://www.10publications.com/books to purchase your copy of this inspiring new title.
Times 10 Publications 322 West Legend Court Unit B, Highland Heights, OH 44143, United States Website https://www.10publications.com/
Sponsor Ads
Report this Page
Created on Dec 14th 2022 22:34. Viewed 56 times.
Comments
No comment, be the first to comment.