Personal Injury Lawyers Handle Work Accident No-Win No-Fee Cases In Clifton, NJ
by PRC Agency
PR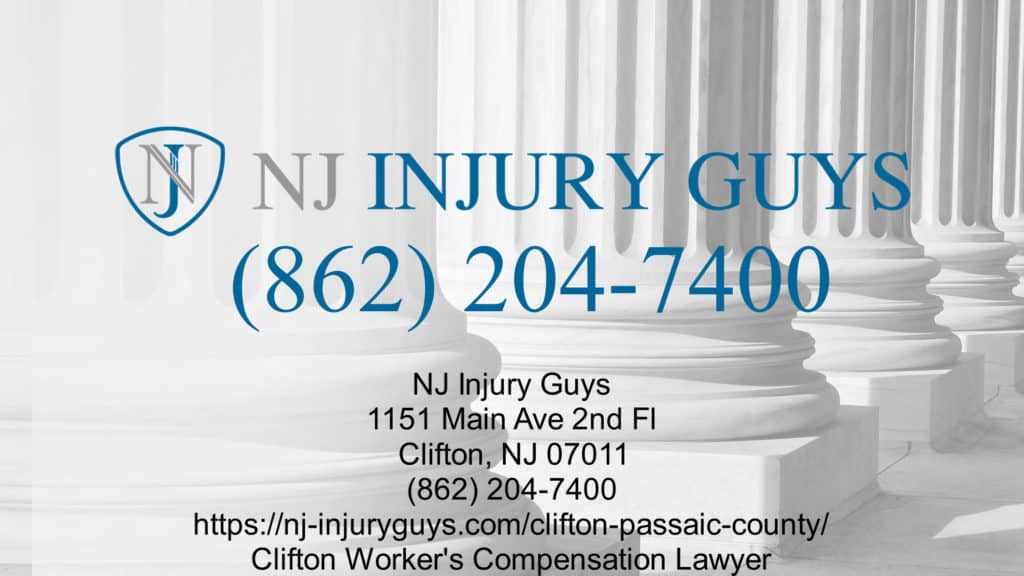 Unfortunately, when it comes to workers' comp, you need to fight for your rights. If you've got an employer and insurer who don't want to pay up, NJ Injury Guys Clifton is ready and able to take them on.
The personal injury attorneys are proud to be working with individuals like you who have been the victim of someone else's negligence or poor decision-making. With their specialized workplace accident branch, NJ Injury Guys Clifton can help you to fight for your rights and, if needed, go beyond the very basic care and compensation that is covered through workers' comp.
Go to https://nj-injuryguys.com/workers-comp to find out more.
Although the implementation of work health and safety has reduced the number of fatal accidents that occur in American workplaces, the personal injury law firm maintains a stance that today's numbers are still too high. According to the US Bureau of Labor Statistics, at last count, there were 4,764 fatal work injuries in 2020, with 2.7 million injuries recorded in private industry.
What NJ Injury Guys Clifton believes is also clear is that workers' compensation is rarely enough and is still too hard to obtain. By law, workers' compensation only mandates that an employer pay you 60% of your lost wages, and, in your case, you may still be struggling to get your basic legal rights fulfilled as the US' biggest workers' comp insurers are often reticent to pay for the ongoing medical and care needs of injured employees like you.
As such, NJ Injury Guys Clifton recommends that if you have been the victim of a serious or complex injury with ongoing ramifications, you should seek legal counsel as soon as possible. The lawyers have a strict no-win no-fee policy and a 24/7 advice hotline available to you.
The personal injury attorneys want to remind you that you are eligible for workers' compensation no matter who is at fault for your injury. However, in the case of gross negligence on the part of an employer, they believe that you deserve a greater level of compensation and justice for the suffering that has been caused.
As personal injury specialists, NJ Injury Guys Clifton works for the victims of all types of workplace accidents, including construction accidents. The team also helps you if you have been injured in a swimming pool accident or transport accident, including train, bus, or car, amongst others.
A spokesperson for the personal injury law firm said, "An experienced workers' comp lawyer will be able to bring in expert witnesses to speak to the need for specialized medical treatment after a personal injury in the workplace. Moreover, they will be able to gather all the evidence required to make your claim as solid as possible. They will even go to trial on your behalf if necessary to achieve the benefits you deserve, all while you and your loved ones can concentrate on what's most important—recovery and healing."
Don't let your suffering worsen because of a greedy workers' comp insurer or negligent boss. Instead, trust the NJ Injury Guys Clifton to help you get justice!
Visit https://nj-injuryguys.com/clifton-passaic-county to learn more about your legal rights following a workplace accident.
Sponsor Ads
Report this Page
Created on Oct 27th 2022 00:13. Viewed 54 times.
Comments
No comment, be the first to comment.